Cauliflower Cloning Kit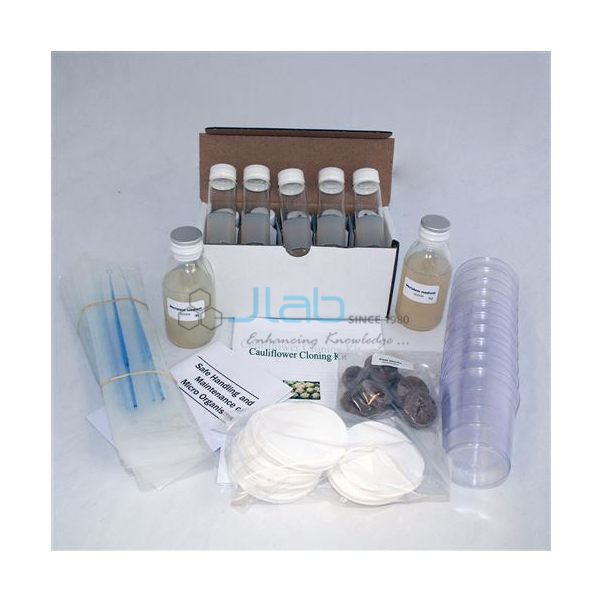 Product Code : JL-PE-7534

Cauliflower Cloning Kit
This kit provides the media, equipment, and instructions for propagating small cauliflower plantlets from cauliflower curd, by the process of meristem culture.
Plantlets, which should be visible in 6-8 weeks, can later be transplanted into compost and grown-on.
Sufficient for up to 10 students or groups.
The process is relatively quick and simple and no special facilities are required.
Suitable for GCSE and higher level.
Please Login To Download pdf