Ecology of Vernal Pools Poster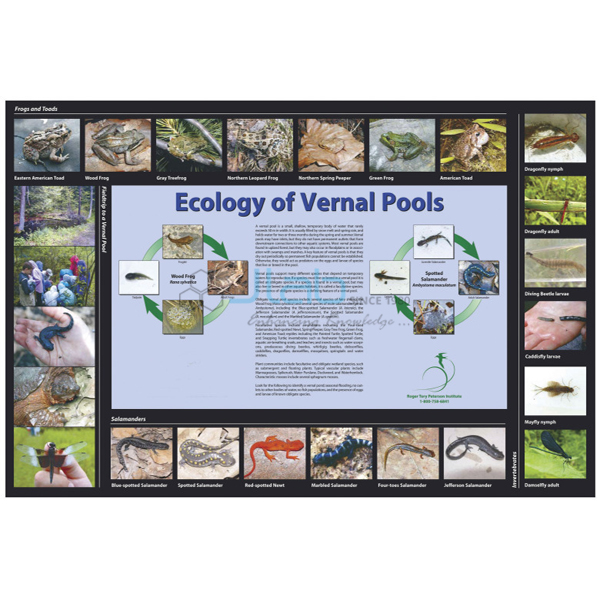 Product Code : JL-AE-6710

Ecology of Vernal Pools Poster
Specification
Dimensions:- Size 890mm W x 585mm H.
This laminated poster features spectacular images from the Roger Tory Peterson Institute.
A valuable visual teaching tool, the poster can help students gain an understanding of a vernal pool's fragile ecology and its importance to the life cycle of invertebrates and amphibians.
Featured organisms include invertebrates, salamanders, frogs, and toads.
An overview of the amphibian life cycle is also included.
For grades 6 through 12.
Please Login To Download pdf