Electric Current and Magnetic Field Relationship Apparatus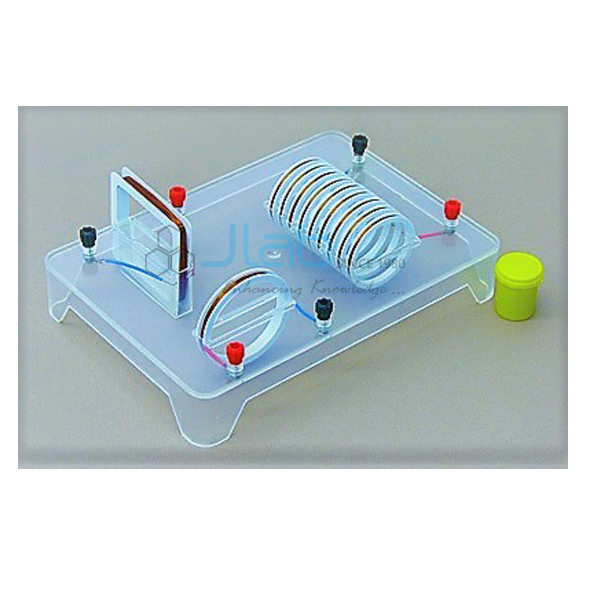 Product Code : JL-M-975

Electric Current and Magnetic Field Relationship Apparatus
Consists of 3 coils one square, one round and one round 9 coils, mounted on an opaque plastic base.
Each coil has its own connection terminals.
When iron filings are sprinkled around the coil and electric current is passed, on gently tapping the base the aligning of the iron fillings shows the magnetic field created.
Works on 6 - 9v dc. Approx. 9.5 inch (240mm) x 7 inch (180mm) x 1.75 inch (40mm).
Supplied with a bottle of iron fillings.
All measurements are approximate.
Download as Pdf