Electrophoresis Lab Station I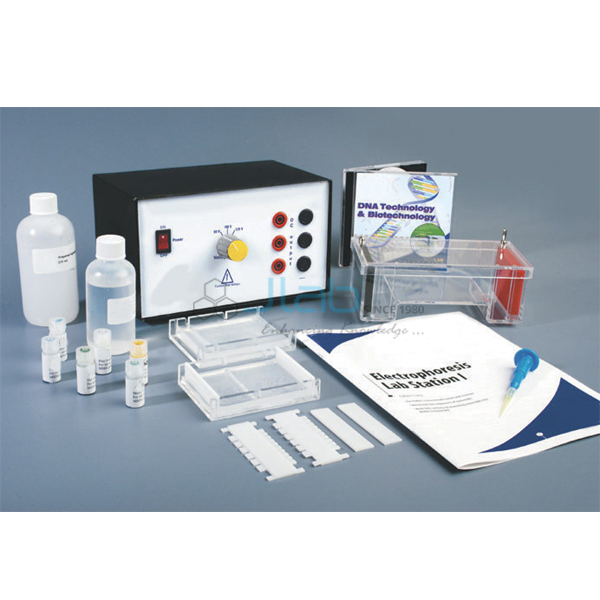 Product Code : JL-EE-6847

Electrophoresis Lab Station I
A complete system for introductory agarose gel electrophoresis studies.
Now you can economically outfit your classroom with the latest in electrophoresis technology.
In addition to a double-gel tank and power supply, you'll also receive a lab investigation to introduce your students to the basic principles of agarose gel electrophoresis.
An accurate and highly reliable micropipet.
A highly interactive CD which will allow your students to recreate their investigations in a virtual lab.
The Electrophoresis Lab Station 1 includes:
1 Double-Gel Electrophoresis Chamber.
1 Variable Voltage Power Supply.
1 DNA Technology & Biotechnology CD-ROM.
1 Agarose Gel Electrophoresis Lab Investigation.
1 Fixed Volume Micropipet, 10 microlitres.
Accommodates 2 groups of 4 students.
230V PSU JLab will be substituted when dispatching orders to countries with 230V mains.
Please Login To Download pdf