Equilibrium Tubes Apparatus Deluxe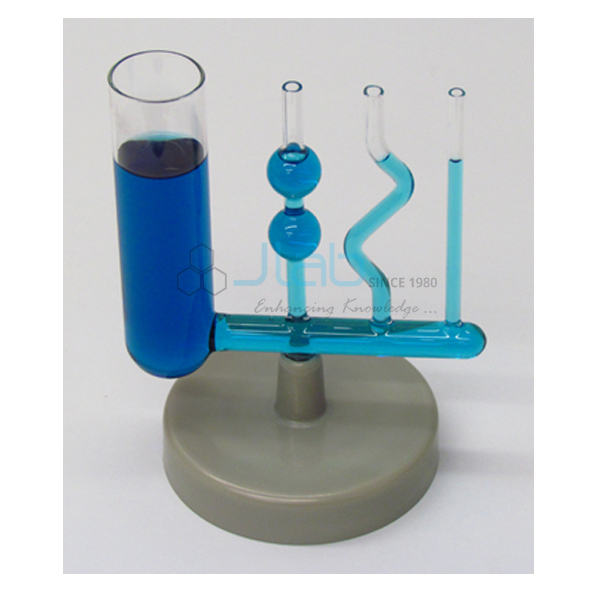 Product Code : JL-LAAP-900

Equilibrium Tubes Apparatus
This is also known as Water Level Apparatus.
Consists of four different shapes glass tubes and diameters connected by a common tube.
One straight thick tube, one with two bulbs, one squiggly shape and one thin straight tube.
Complete apparatus mounted on a strong plastic base.
When water or any liquid is poured in the tubes, it will be observed that the liquid level is the same in all the tubes.
Length of Complete Glass Part: 5.5 Inch (135mm).
Capillary Tubes Height: 5 Inch (125mm).
Base Diameter: 4.25 Inch (115mm).
Total Height Mounted: 7 Inch (170mm).
Download as Pdf