Human Genetic Disorders Poster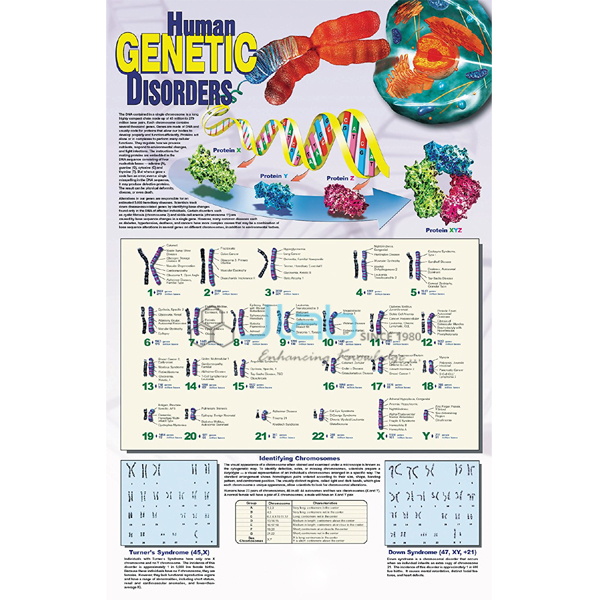 Product Code : JL-GAIE-6895

Human Genetic Disorders Poster
A visual guide to the human genome Detailed view of all 23 human chromosome pairs and the location of the genes which cause some of the most common genetic disorders discovered, to date, as part of the Human Genome Project.
Some genetic disorders shown include breast cancer, muscular dystrophy, Parkinson's disease, melanoma, deafness, Tay-Sachs disease, cystic fibrosis, colour blindness and many others.
Also shown is a detailed 3-D view of a cell, chromosome, double-helix DNA as well as the karyotypes representing Down's Syndrome and Turner's Syndrome.
Dimensions:-
Size 890mm W x 585mm H.
Please Login To Download pdf