Insect Storage Box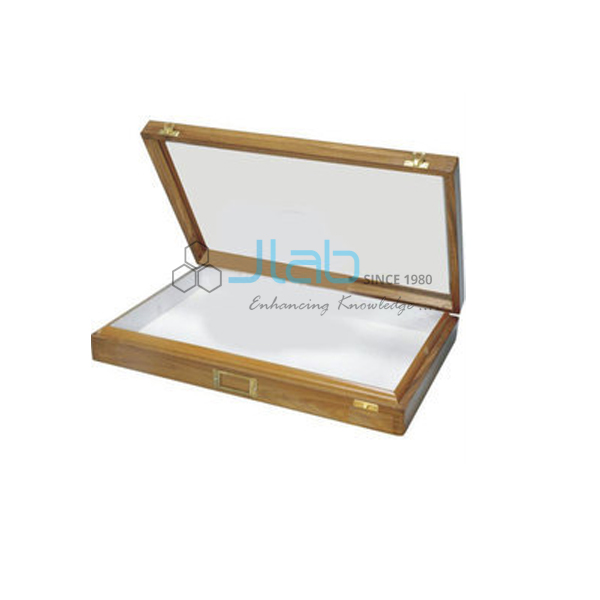 Product Code : JL-BE-4454

Insect Storage Box
For pinning of insects both top and bottom insides.
Teakwood frame with sunmica top & plywood bottom is finished in lacquer polish.
Top & bottom lined with 8 mm thick EVA sheet.
Inside glazed white with art paper.
Raised wooden wall with holes for insecticide, inside bottom to make box air- tight and pest proof.
Fitted with brass hinges, index card holder and clips.
Insect Storage Box Manufacturer India, Insect Storage Box Exporters, Biological Equipment Insect Storage Box, Buy Insect Storage Box, Buy Insect Storage Box Online India, Didactic, Didactic Biological Equipment, Biological Equipment Exporters India, Biological Equipment Suppliers, Biological Equipment Manufacturers.
Download as Pdf