Planck Constant Apparatus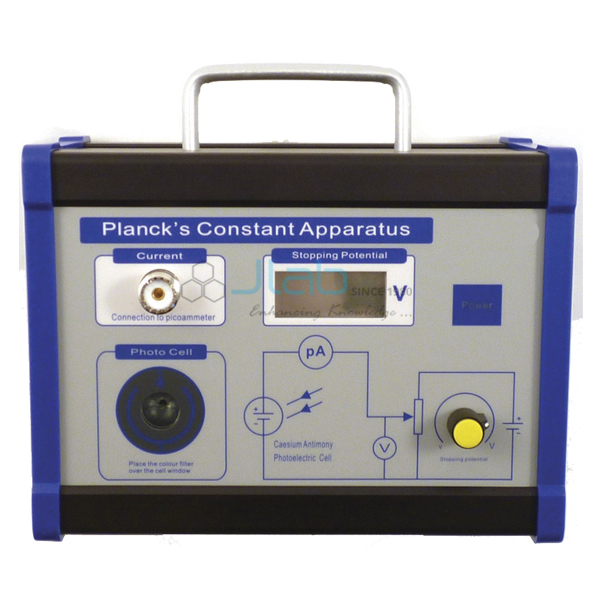 Product Code : JL-APE-7291

Planck Constant Apparatus
The planck constant apparatus functions as a ready built circuit for the measurement of the photo electric effect.
Ideally used in conjunction with the JLab Picoammeter.
6 Different coloured lenses are provided to vary the value of 'f'.
A 4 mm to UHF lead is included for connecting the pico ammeter to the apparatus.
Inside the unit are a caesium antimony cathode, a D/C power supply with a potentiometer to provide a variable retarding voltage to the Photo electric circuit and a digital display showing the retarding voltage.
Please Login To Download pdf