Rotary Microtome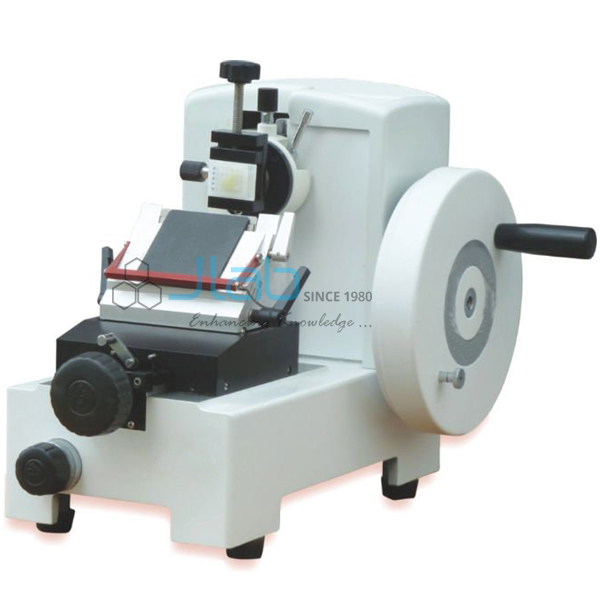 Product Code : JL-BE-4453

Rotary Microtome
Heavy base with hinged cover for protecting the interior mechanism and knife holder.
With every complete revolution of the drive wheel, the feed panel engaged the teeth of ratchet wheel which advances the object holder through cone and inclined plane mechanism.
A safety device automatically disengages the feed mechanism.
Feed indicator is in front and fed setting is at back of.
Please Login To Download pdf