ENT Patient Chair Manufacturer,Supplier and Exporter in India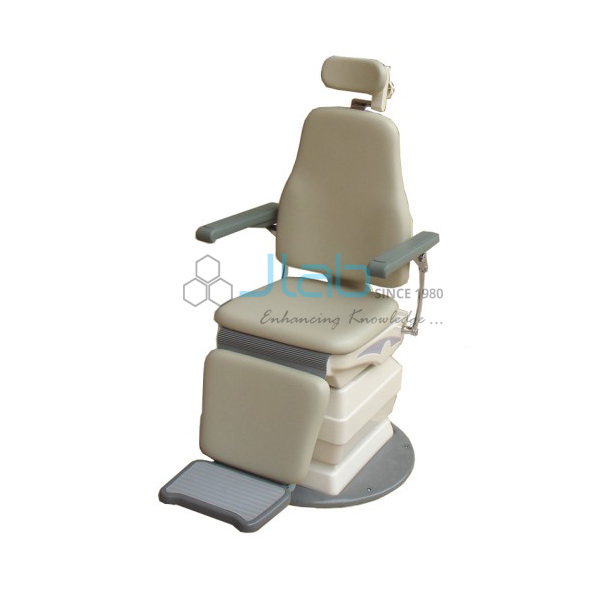 Product Code : JL-EE-3652
Jlab Export is a leading ENT Patient Chair Manufacturer,and suppliers in India, ENT Patient Chair Manufacturer,and suppliers in South Africa.ENT Patient Chair Suppliers in Mozambique,ENT Patient Chair A quality product from Jlab ideal for use in School Laboratories in developing countries of Asia, Africa and South Africa in Supplier Kenya, Southern African region, Botswana, Lesotho, Malawi, Angola, Namibia, Zambia, Zimbabwe. Djibouti, Ethiopia,Madagascar, Mauritius, Rwanda, Seychelles, Tanzania and Uganda.
ENT Patient Chair
Fully Flexible, Rotating Recliner Chair
Noiseless, DC-Motor driven, Up & Down movements and inclination
Board-based design for high stability
Comfortable polyurethane-filled seat
Arm rest with swing-up option
Adjustable footrest, which can be fully raised to Sleeping position
Under-calf cushioning in sleeping position
Ideal movement control from chair side top control panel
Foot Switch for fluid up / down movement control
Optimal overall ergonomics
Minimum measurement needed ~8/10 sq. ft.
Power Supply-220V/50HZ/ 5 Amp
Seat Minimum Height- 550mm
Seat Maximum Height- 710mm
Up & Down Stroke- 160mm
Seat Rotation- 0 to 180 deg.
Back & Forward Movement- 95° to 750°
Power Consumption- 600mA
Net Weight- 200 Kgs.
Load Lifting- 200 Kgs.
Motor Available- 230V AC-24V Dc
Minimum are required- 8 feet to 10 feet
Download as Pdf