Rabbit Cage Breeding Type & Trolley Manufacturer,Supplier and Exporter in India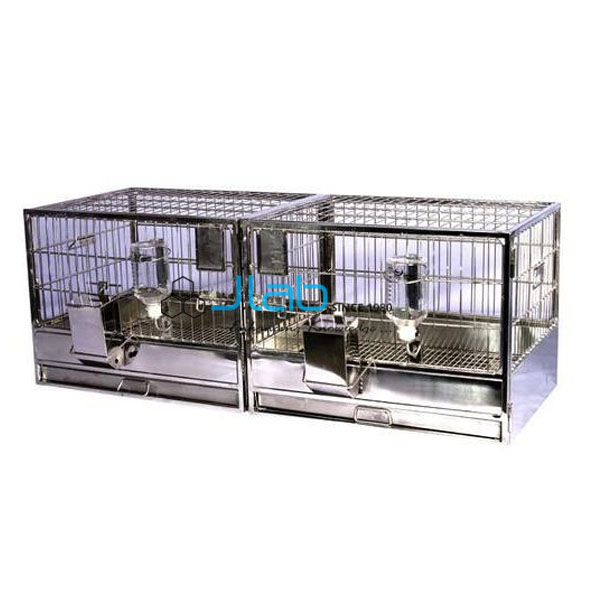 Product Code : JL-LACAE-10540

Rabbit Cage Breeding Type & Trolley
Description:-
The breeding type cage basically comprises of 2 rabbit cages of size 600mmx450mmx450mm separated by a removable partition. The partition will be made of wire mesh of 2"x1"x12swg welded on a frame of 5mm SS rod and is provided with a handle for ease in removing and inserting.
Wire mesh made of 2.5mm and 5mm S.S. rod welded inside the SS square pipe on all three side including top of cage.Main frame of the cage made of heavy duty S.S. square pipe of 12.7mmx12.7mmx16 swg and covered up to a height of 155mm from bottom with SS sheet of 22swg on three sides except front.
Polypropylene water bottle of capacity 650ml fitted with cap having S.S. bent type nozzle
Excreta tray made of 22 swg Stainless steel sheet with turned and smoothed edges.
The cage is provided with S.S. L shaped angle of 20mmx20mmx16swg for Excreta Tray.
Cage Size: 1210mm x 450mm x 450mm(L x W x H)
Download as Pdf