Plastics Sample Pack Manufacturer,Supplier and Exporter in India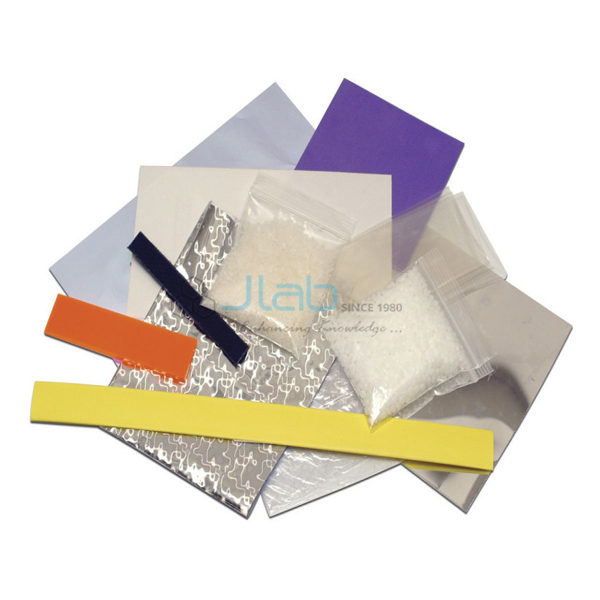 Product Code : JL-M-6986
Jlab Export is a leading Plastics Sample Pack Manufacturer,and suppliers in India, Plastics Sample Pack Manufacturer,and suppliers in South Africa.Plastics Sample Pack Suppliers in Mozambique,Plastics Sample Pack A quality product from Jlab ideal for use in School Laboratories in developing countries of Asia, Africa and South Africa in Supplier Kenya, Southern African region, Botswana, Lesotho, Malawi, Angola, Namibia, Zambia, Zimbabwe. Djibouti, Ethiopia,Madagascar, Mauritius, Rwanda, Seychelles, Tanzania and Uganda.
Plastics sample pack
Contains a selection of 12 novel and unusual plastics chosen to exhibit a range of different properties, such as optical effects, behavior when heated or reaction with water.
Included in the pack are two-way mirror film, live edge acrylic, smart image film, smart colors film, poly morph, heat shrink tubing, shape memory polymer, PVC soft sheet, neoprene foam, ecofilm and hydro gel, plus an accompanying leaflet.
Download as Pdf