Basic Hydraulic Trainer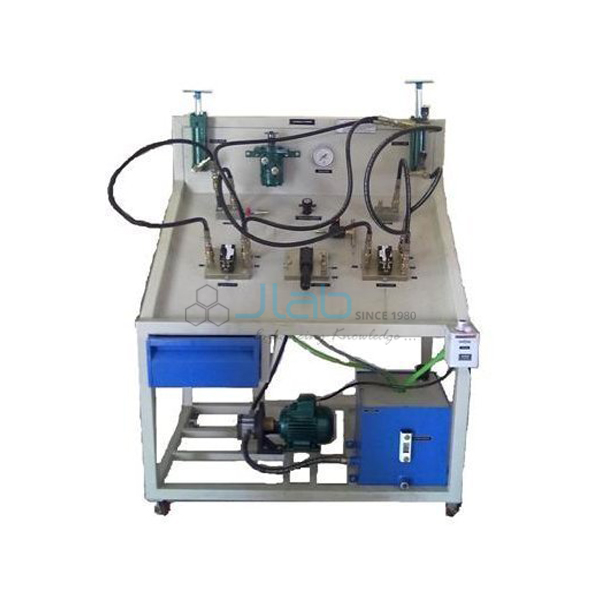 Product Code : JL-MLE-9000

Hydraulic Trainer Basic
Basic Hydraulic Trainer outlines the basic Principle of Hydraulic Control System, Hydraulic Control System Components & its applications using actuators.
It elaborates different typs of Hydraulic Circuits such as Meter-in Circuit, Meter-out Circuit, Bleed-off Circuit, Transverse and Feed Circuit etc.
Features:-
Compact Ergonomic Design.
User Friendly, Self Explanatory Systems.
Inbuilt Safety Measures to avoid improper usage.
Training Manuals mimic Charts for Operation Ease.
Leak proof Safety Measures, sturdy piping & Robust Construction.
System Frame with Caster Wheel Arrangement for ease in movement.
M.S. powder coated cubical plant with standard Instrument Mountings.
Download as Pdf