Boyles Law Apparatus Syringe Type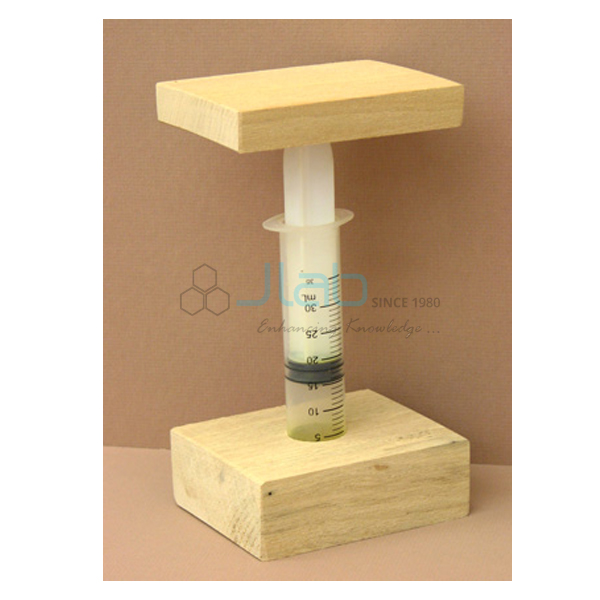 Product Code : JL-LAAP-895

Boyles Law Apparatus Syringe Type
A simple and efficient way to study and demonstrate Boyle's Law.
Apparatus consists of a graduated syringe 30 ml mounted between two wooden blocks.
The gas syringe represents a fixed amount of air and when Weight like books or bricks put on the top block to vary the volume of the gas represents pressure.
A graph drawn between the weight pressure and the volume of the gas gives an approximate verification of the Boyle's Law.
Please Login To Download pdf