Twin Rack Manufacturer,Supplier and Exporter in India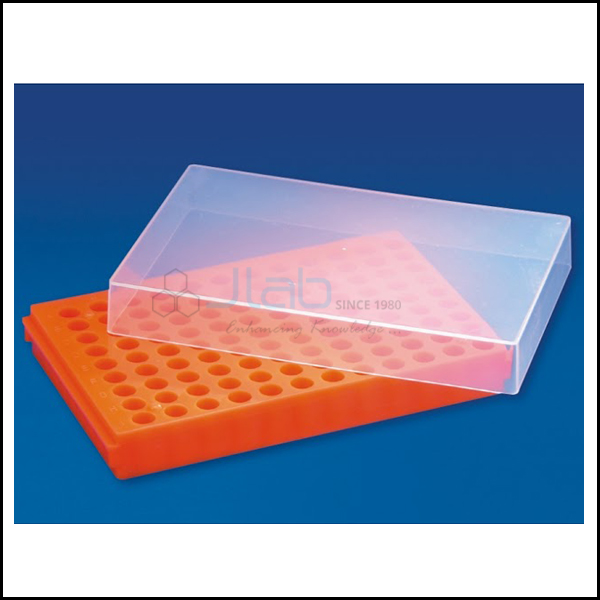 Product Code : JL-CW-22
Jlab Export is a leading Twin Rack Manufacturer,and suppliers in India, Twin Rack Manufacturer,and suppliers in South Africa.Twin Rack Suppliers in Mozambique,Twin Rack A quality product from Jlab ideal for use in School Laboratories in developing countries of Asia, Africa and South Africa in Supplier Kenya, Southern African region, Botswana, Lesotho, Malawi, Angola, Namibia, Zambia, Zimbabwe. Djibouti, Ethiopia,Madagascar, Mauritius, Rwanda, Seychelles, Tanzania and Uganda.
Twin Rack
Twin rack for both 0.5 ml. & 1.5 ml. micro centrifuge tubes.
Each side has 108 holes for 0.5 & 1.5 ml. MCT's respectively.
The transparent top provides an excellent view as well as a protection cover for the tubes stored.
Each face of the base has a unique alpha-numeric index for easy identification of the tube.
Download as Pdf