Concrete Cover Meter Manufacturer,Supplier and Exporter in India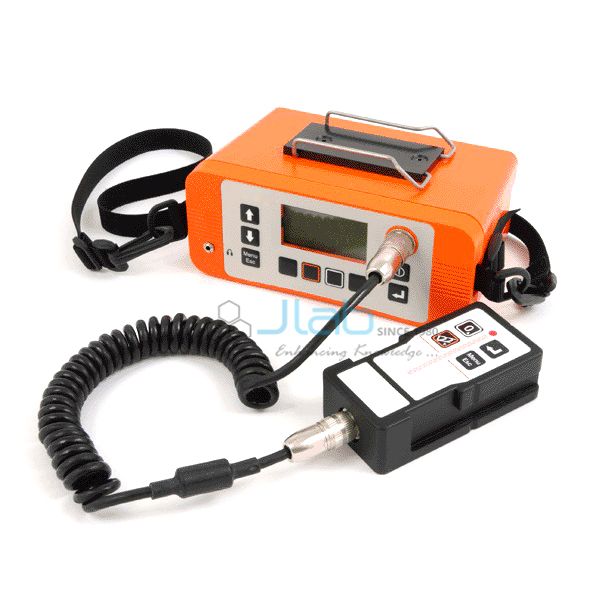 Product Code : JL-CL-8850
Jlab Export is a leading Concrete Cover Meter Manufacturer,and suppliers in India, Concrete Cover Meter Manufacturer,and suppliers in South Africa.Concrete Cover Meter Suppliers in Mozambique,Concrete Cover Meter in Supplier Kenya, Southren African region, Botswana, Lesotho, Malawi, Angola, Namibia, Zambia, Zimbabwe. Djibouti, Ethiopia, Kenya, Madagascar, Mauritius, Rwanda, Seychelles, Tanzania and Uganda.
Concrete Cover Meter
Uses of Concrete Cover Meter:-
Reinforcement depth measurement Bar size can be preset if known or detected automatically for survey and investigation tasks.
For non-standard bar sizes, large diameter pipes or other pre-fabricated items.
It can also show absolute measurements that can be used to look up cover using custom tables.
For immediate results on-site, the onscreen gauge and audio feedback rapidly pin-point rebar location and orientation.
Accuracy:-
± 1 mm up to 60 mm cover
± 2 mm up to 120 mm
± 3 mm up to 160 mm
± 4 mm over 160 mm Automatic Bar
Sizing Accuracy ± 0.5 mm – ± 1.5 mm
Resolution : 0.1 mm
Operating Depth 6 mm bar up to 60 mm cover 40 mm bar up to 80 mm cover
Bar Resolution Bar size: 16 mm Cover: 60 mm Minimum spacing: 70 mm
Bar size: 16 mm Cover: 100 mm Minimum spacing: 110 mm
Bar size: 25 mm Cover: 130 mm Minimum spacing: 150 mm
Operating Weight 800 g Battery Operation 20 hrs
Probe with integral cable.
Battery charger.
Spare probe sole-plate.
Certificate of Conformity.
Light & tough equipment bag.
Contact JLab Export for your Educational School Science Lab Equipments. We are best educational laboratory instrument suppliers, educational laboratory instruments exporters, educational laboratory microscopes, educational laboratory suppliers, educational physics lab equipments, educational science equipments.
Download as Pdf