Hot Plates Manufacturer,Supplier and Exporter in India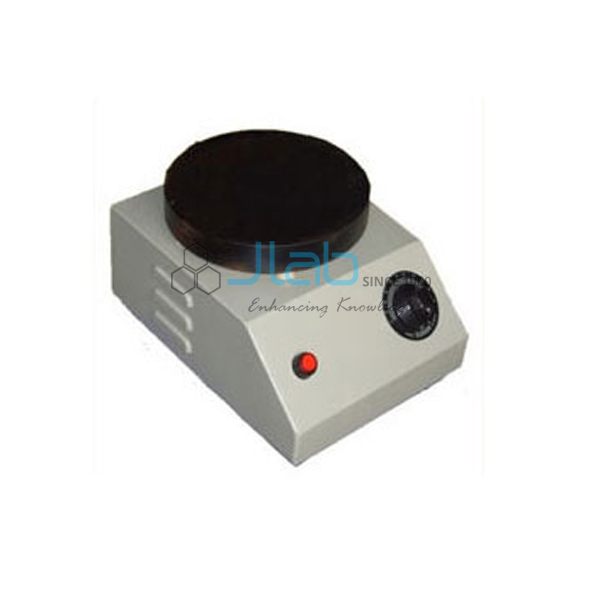 Product Code : JL-HP-2064
Jlab Export is a leading Hot Plates Manufacturer,and suppliers in India, Hot Plates Manufacturer,and suppliers in South Africa.Hot Plates Suppliers in Mozambique,Hot Plates A quality product from Jlab ideal for use in School Laboratories in developing countries of Asia, Africa and South Africa in Supplier Kenya, Southern African region, Botswana, Lesotho, Malawi, Angola, Namibia, Zambia, Zimbabwe. Djibouti, Ethiopia,Madagascar, Mauritius, Rwanda, Seychelles, Tanzania and Uganda.
Hot Plates
Laboratory hot plates are available in round and rectangular shapes.
Body is fabricated out of thick mild steel sheet duly finished in staving enamel paint.
The hot plate made of cast iron, nicely & Precisely machined & smoothed duly finished in heat resistant black paint is firmly mounted on the body.
Heavy duty heating elements are securely layer under the plate to operate on 220 V AC 50 Hz single phase.
Temp. is controlled by a three-heat rotary switch along with an indicator lamp for the mains and cord & plug.
Specifications as above with 20 cm.(8") dia. Moulded top.
As above but with two plates of 20 cm (8") dia. having independent pilot lamps & switches
Sonic energy regulator can be provided against routine energy regulator.
Digital temp. Indicator- cum- controller
Hot Plates Manufacturer, Hot Plates Suppliers, Hot Plates India, Hot Plates Exporter, buy Hot Plates, Hot Plate, Hot Plates, Analytical Research Equipments, buy Hot Plates Online India
Download as Pdf