Kidney Section, Nephrons and Blood Vessels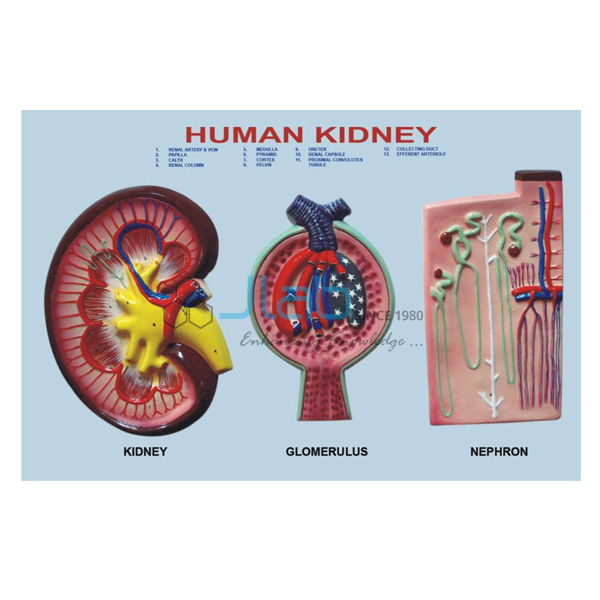 Product Code : JL-AM-6032

Kidney Section, Nephrons Blood Vessels
Kidney Glomerulus Science Labs All Aspects of Kidney shown in Three-Model Set.
Introduce students to the basic structure of the kidney, then examine the nephron and glomerulus up close, all with one set of threemodels.
The frontal Section of the kidney, enlarged 3 times.
Second model glomerulus, enlarged 700 times, and the third model is 120 times enlarged nephron.
The three models are mounted on a common base with numbered Key Card.
Download as Pdf