Vacuum Oven Manufacturer,Supplier and Exporter in India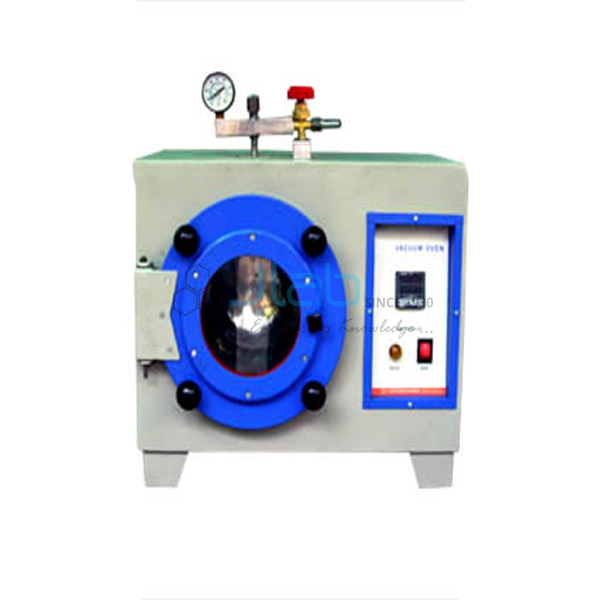 Product Code : JL-O-2306
Jlab Export is a leading Vacuum Oven Manufacturer,and suppliers in India, Vacuum Oven Manufacturer,and suppliers in South Africa.Vacuum Oven Suppliers in Mozambique,Vacuum Oven A quality product from Jlab ideal for use in School Laboratories in developing countries of Asia, Africa and South Africa in Supplier Kenya, Southern African region, Botswana, Lesotho, Malawi, Angola, Namibia, Zambia, Zimbabwe. Djibouti, Ethiopia,Madagascar, Mauritius, Rwanda, Seychelles, Tanzania and Uganda.
Vacuum Oven
Features:
Double walled construction.
Inner round chamber made of stainless steel sheet.
Outer made of Mild steel sheet.
Gap filled with glass wool for Temp. Insulation. Temp.
Range50° C to 150° C ± 3° C.
Body capable of withstanding vacuum of 760mm.
Complete with temperature regulator, indicator lamp, on-off switch, cord-plug etc.
To work on 220V AC 50Hz single phase.
Without vacuum pump.
Chamber size in mms:
diameter x depth
250 x 250
250 x 300
300 x 300
Download as Pdf