Microprocessor Potentiometer Manufacturer,Supplier and Exporter in India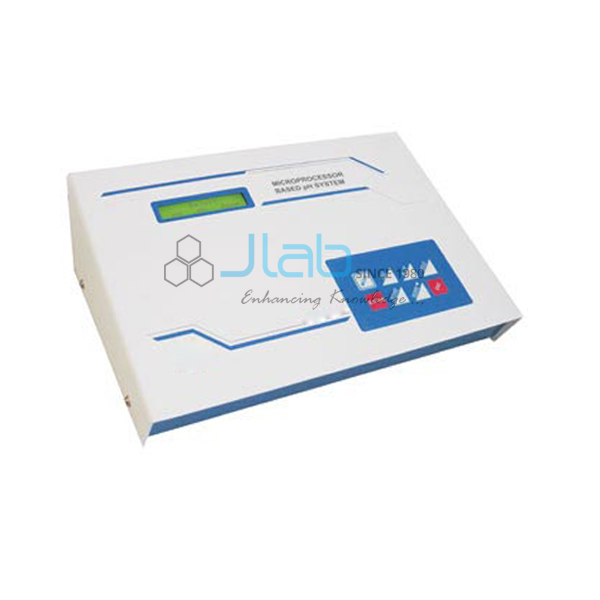 Product Code : JL-PM-2181
Jlab Export is a leading Microprocessor Potentiometer Manufacturer,and suppliers in India, Microprocessor Potentiometer Manufacturer,and suppliers in South Africa.Microprocessor Potentiometer Suppliers in Mozambique,Microprocessor Potentiometer A quality product from Jlab ideal for use in School Laboratories in developing countries of Asia, Africa and South Africa in Supplier Kenya, Southern African region, Botswana, Lesotho, Malawi, Angola, Namibia, Zambia, Zimbabwe. Djibouti, Ethiopia,Madagascar, Mauritius, Rwanda, Seychelles, Tanzania and Uganda.
Microprocessor Potentiometer
Features:-
16x2 Line Alphanumeric LCD
mV & Temperature Measurements
Storage for 90 samples
Printer Attachment Facility
Supplied with Magnetic Stirrer
Microprocessor Potentiometer Manufacturer India, Microprocessor Potentiometer Exporters, Pharmaceutical Instruments Microprocessor Potentiometer, Pharmaceutical Instruments Exporters India, Pharmaceutical Instruments Suppliers, Pharmaceutical Instruments Manufacturers
Microprocessor Based Potentiometer is a solid state instrument designed for precise mV and Temperature measurements for Potentiometry.
The instrument uses the latest microprocessor technology and advanced engineering techniques so as to give enchanced accuracy and reproducibility.
The system has user friendly prompts, which guide you throughout the measurement process.
The instrument has 8 soft touch membrane type keys for ease of operation.
It has the storage facility for 90 samples, which are retained in the memory even when the system is switched Off.
Provision has also been made for attachment of any dot matrix printer with centronics interface so that any of the stored result can be printed.
The instrument is supplied with magnetic stirrer with speed control function and a set of 4 electrodes viz, Reference, Platimun, Silver & Glass.
This is a useful instrument for ORP and Acid Base Titrations in chemistry labs, pharmaceutical industries, colleges and university labs etc.
Specifications:-
Parameter

mV

Temperature

Range

0 - ± 1999.9 mV

0 - 100 °C

Resolution

0.1 mV

± 0.1 °C

Accuracy

± 0.1 mV, ± 1 Digit

± 0.1 °C

Input Impedance

> 1012 Ohms

Stirrer Speed

Variable speed, can be controlled from the stirrer front panel.

Stirrer Power

Available at back panel of the instrument,
socket marked 'STIRRER'

Display

16 x 2 Line Alphanumeric LCD with Backlit

Keyboard

8 Keys, Soft Touch Membrane Type

Printer
Interface

Centronics Interface for any Dot Matrix Printer

Storage

Up-to 90 Samples

Power

230 V ± 10% AC, 50 Hz

Dimensions
(L x B x H)

Instrument: 285 x 190 x 90 mm (Approx.)
Packing Box: 335 x 305 x 265 mm (Approx.)

Weight

Instrument: 2.5 Kg (Approx.)
Box: 3.5 Kg (Approx.)

Accessories

Platinum Electrode, Silver Electrode, Glass Electrode, Reference Electrode, Temperature Probe, Manetic Stirrer, Electrode Stand & Clamp, Mains Lead, Instruction Manual, Dust Cover
Download as Pdf