Digital pH Meter Manufacturer,Supplier and Exporter in India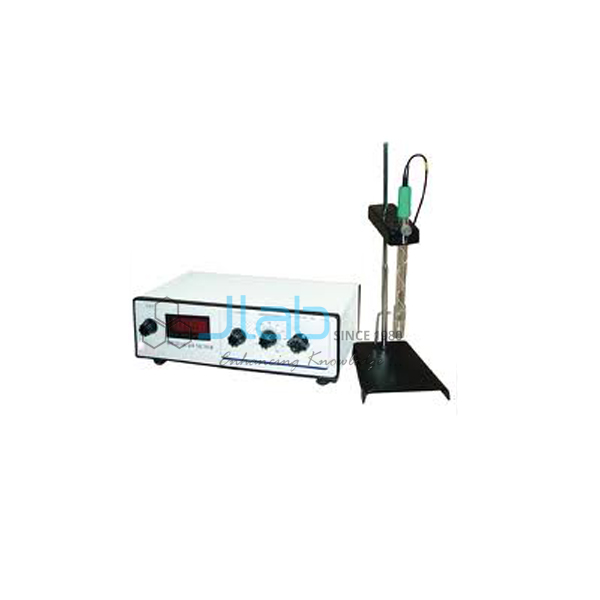 Product Code : JL-PM-2186
Jlab Export is a leading Digital pH Meter Manufacturer,and suppliers in India, Digital pH Meter Manufacturer,and suppliers in South Africa.Digital pH Meter Suppliers in Mozambique,Digital pH Meter A quality product from Jlab ideal for use in School Laboratories in developing countries of Asia, Africa and South Africa in Supplier Kenya, Southern African region, Botswana, Lesotho, Malawi, Angola, Namibia, Zambia, Zimbabwe. Djibouti, Ethiopia,Madagascar, Mauritius, Rwanda, Seychelles, Tanzania and Uganda.
Digital pH Meter
Features:-
Measures pH & mV
Highly Stable and Accurate
3½ Digit Display
Auto Polarity & Decimal Indication
Digital pH Meter Manufacturer India, pH Meter Exporters, Pharmaceutical Instruments Digital pH Meter, Buy Digital pH Meter, Pharmaceutical Instruments Exporters India, Pharmaceutical Instruments Suppliers, Pharmaceutical Instruments Manufacturers
Battery & Mains Operated Available
Digital pH Meters are ideal instruments for determination of pH value of any aquons 1 solution. The results are displayed on a 3 / digit display.
These are unique instruments 2 that combine convenience with accuracy and precision in analysis.
The temperature compensation facility, both automatic and manual is available.
The measurement range is from 0 to 14 pH with a resolution of 0.01 pH.
These are extremely useful instruments for agriculture and soil analysis laboratories, swimming pools, fertilizer plants, chemical industries, pharmaceutical industries, petroleum refineries, textile plants etc.
Specifications:-
Display

3 ½ Digit LED

Range pH
mv

0 to 14.00
0 to ±1999

Resolution pH
mv

0.01
1

Accuracy pH
mv

± 0.01 pH
± 1 mV

Temperature Compensation

Manual : 0 to 100 C

Input Impedence

> 10 ohms

Slope Control

80 to 120%

Recorder Output

0 to 10 mV/pH
0 to 10 mV/100 mV
Adjustable

Power

230 V ± 10% AC, 50Hz

Dimensions
(L x B x H)

275 x 175 x 76 mm

Sensor

Combined pH Electrode

Accessories

* Combination pH Electrode * Buffer Tablets 4 pH & 7 pH * Operation Manual * Buffer Bottles (4 & 7 pH) * Temp. Probe (101E) * Dust Cover * Electrode Stand
Download as Pdf