A.C. Squirrel Cage Induction Motor 3 Hp with D.O.L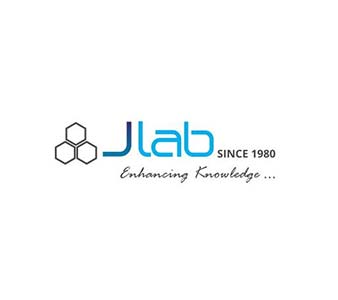 Product Code : JL-DSO-10315

A.C. Squirrel Cage Induction Motor 3 Hp with D.O.L
It is sturdily constructed using superior quality material and equipment at our unit in adherence with the prevailing industrial norms and standards.
A.C. Squirrel Cage Induction Motor 3 Hp With D.O.L has gained us highly increasing demands among our competitors for its quality, performance, accuracy, durability and easy usage.
We strive to deliver it within a set time period.
A.C. SQUIRREL CAGE INDUCTION MOTOR 3 HP WITH D.O.L. STARTER
A laboratory type model for conducting various experiments.
Technical Specification:-
Motor
A.C. 3 Phase 3 HP 415 volts, 50 Hz, Squirrel cage Induction Motor 1440 RPM, TEFC, class 'F' insulation, frame 100, horizontal foot mounted.
Six terminals brought out on terminal box.
Control Desk:-
The Control desk consist of an Instrument panel and working area.
The control desk made of 30 mm x 30 mm x 1.6 mm tubular mild steel and MS sheet of 1 mm thickness, Siemens Grey colour powder coated with wooden top on the working area.
The overall dimensions W = 900 mm; D = 625 mm; H = 1500 mm.
The Box type Instrument Panel above the working area and of size W = 900 mm; D = 250 mm; H = 750 mm & Front side of 6 mm thick bakelite sheet of brown colour and fitted at inside of the tube structure.
All other sides made of MS sheet, Two sides of the panel are to be perforated for air ventilation.
Back side in the form of hinged door with suitable locking arrangement.
The working area top fitted in front of the Instrument Panel at a height of 750 mm from bottom.
The top of W = 900 mm x D = 375mm and made of 19mm marine plywood fitted with 3 mm Ivory colour edhylam sheet on top.
The three sides of the working top lipped using 22mm x 6mm teakwood lipping patti.
30 A. Educational type backelite insulated banana terminals provided for supply and motor connection.
Circuit diagram of panel provided inside the panel.
All accessories connected with internal wiring ferrules etc.
The Instrument Panel consist of following accessories:-
Voltmeter M.I. Type Mars Make 96 mm x 96 mm Sq. 0-500V with selector switch Off/RY/YB/BR : 1 No.
Ammeter M.I. type Mars Make 96 mm x 96 mm Sq. 0-10A : 1 No.
Suitable D.O.L. Starter : 1 No.
TP MCB 16 Amp 415 V. ISI Marked mounted on panel board.-: 1 No.
Indicating lamp LED type 12 mm size for incoming & outgoing in colour code:- 6 Nos.
HRC fuses Backelite type base with top 16 Amp 440 V : 3 Nos.
Paint:-
Motor will be painted with two coats of smoke gray oil paint and panel board will be powder coated.
Base Plate:-
Motor mounted on fabricated base plate of M.S.'C' channel size 75 x 40 x 6 mm thick.
Download as Pdf