Photo Cell Characteristics Apparatus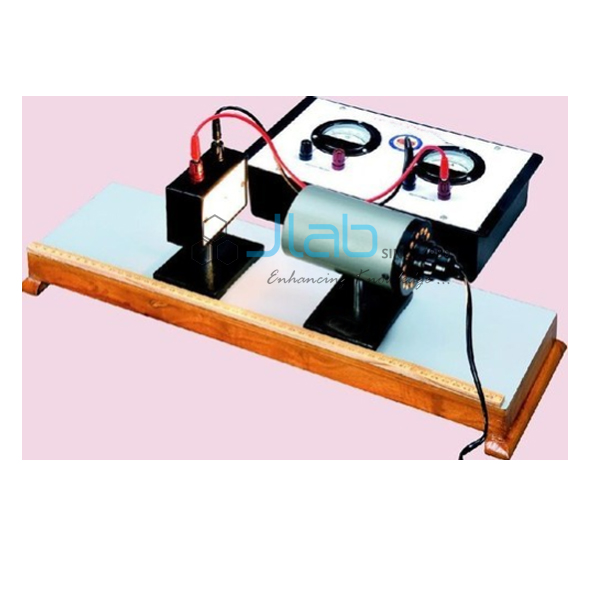 Product Code : JL-DSO-10320

Photo Cell Characteristics Apparatus
They are obtained from our reliable vendors who make use of supreme quality raw material along with the help of technologically advanced tools and equipment for their making.
Our experts go through various parameters of quality inspections to make sure that this Photo Cell Characteristics Apparatus is free from any flaws.
Our compressors hence stand high on performance, effectiveness, durability and have a long service life.
Objective:-
Plot the characteristics of a selenium photocell & to verify the Inverse Square Law of light.
Technical Specifications:-
On Board Analog Moving Coil Meters (65mm Round)
Voltmeter:- 0-500mVDC (0 to 1 VDC)
Ammeter:- 0-1000 MicroADC
Selenium photocell mounted in the metal box.
Lamp holder with 60-watt bulb.
High quality Bakelite used as front panel of 270mm x 170mm & mounted on light weight shock proof plastic cabinet
Symbol diagram printed on Bakelite Front Panel & all important test Points are brought out on front panel
Weight:- 1.0Kg Approx.
Dimensions (mm):- 300( L) x 175(B) x 75(H)
Standard Accessories:-
Selenium photocell mounted in the metal box
Wooden plank with half-meter scale fitted on it.
Lamp holder with Lamp
Patch chords, Instruction manual.
Photo Cell Characteristics Apparatus Manufacturer India, Photo Cell Characteristics Apparatus Exporters, Electrical Equipment Photo Cell Characteristics Apparatus, Buy Photo Cell Characteristics Apparatus, Buy Photo Cell Characteristics Apparatus Online India, Lab Exporters India, Electrical Training Equipment Exporters and Educational Equipments, Electrical Training Equipment Suppliers, Electronics Instruments and Equipments Manufacturers
Download as Pdf