Vertical and Horizontal Condenser Manufacturer,Supplier and Exporter in India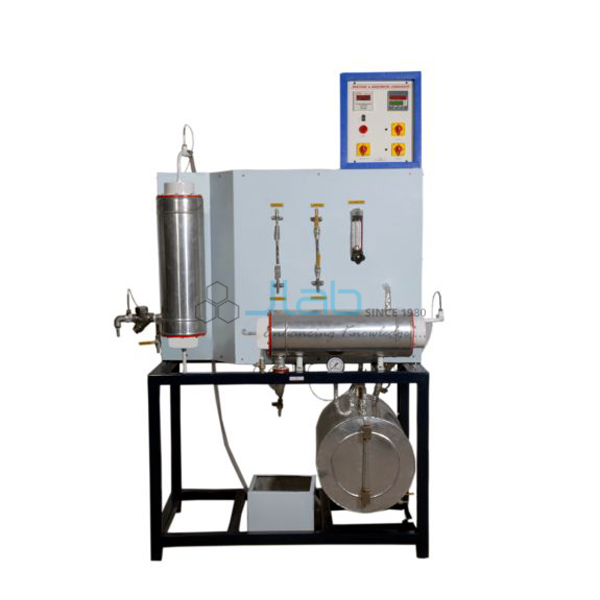 Product Code : JL-HTTLP-9226

Vertical and Horizontal Condenser
Description:-
Condenser consists of the Stainless steel shell, with stainless steel tubes.
Valves are provided to control the flow rates of cold fluids.
The present set-up offers a comparative study of Vertical & Horizontal condenser, which can be operated one at a time.
Cold fluid flows through inside the tubes and steam flows through the shell.
Shell & Tube type condensers are widely used in various industries.
The temperature of inlet and outlet of both hot & cold fluids are measured by temperature sensors.
Shell is fitted with steam traps from where condensate is collected in measuring cylinder.
The flow rate of cold water is measured using a Rotameter.
Specification:-
Condensate Measurement: Measuring Cylinder & Stopwatch
Water Flow Measurement: Rotameter
System: Steam to Water
Condensers: 2 Nos. (Vertical & Horizontal) Insulated by Ceramic wool and cladding, by aluminum foil.
Shell: Material stainless steel. Inner Dia 100 mm, Length 500 mm (Approx.)
Heaters: Nichrome wire heater
Tubes: OD 12.7mm, Length of tubes 500mm
Steam Generator: Made of stainless steel fitted with level indicator, pressure gauge, safety valve, drain and insulated with ceramic wool & cladding with Aluminium foil.
Experimentation:-
To determine the overall Heat Transfer Co-efficient and film coefficient for the vertical and horizontal condenser.
Download as Pdf