Bernoulli Tube Apparatus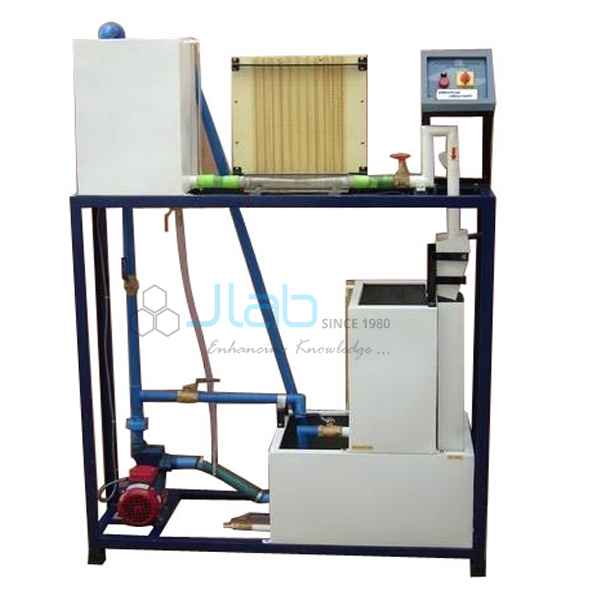 Product Code : JL-PLE-4098

Bernoulli Tube Apparatus
Our organization is counted among the listed manufacturers, wholesalers and exporters of premium quality Bernoulli's Tube apparatus.
Offered apparatus is precisely manufactured under strict supervision in compliance with industry laid parameters.
These units consist of a rectangular transparent flow section through which water is to be flown.
The velocity of water changes across the sectional area of channel changes.
Experiments:-
To verify Bernoulli's Theorem experimentally
Utilities Required:-
Water supply Tap water connection" BSP Distilled water @ 60 litres (optional)
Floor Area with Drain facility
Specifications:-
Electric supply: 0.5 kW, 220V AC, Single Phase
Inlet Tank Capacity: 20 Litres. MOC SS
Supply Tank Capacity: 85 Litres. MOC SS
Measuring Tank Capacity: 40 Litres
Piezometer Tubes Material P.U.: 9 Nos
Download as Pdf