Post Office Box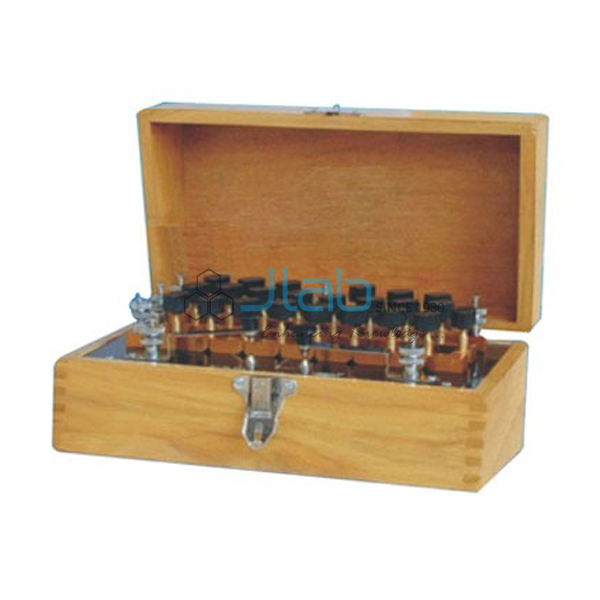 Product Code : JL-PLE-4258

Post Office Box
JLab is Manufacturer, Exporter Supplier of Post Office Box.
Description:-
Post Office Boxes (Plug Type Constantan Coils):-
These have three ration coils of 10, 100, 1000, ohms and 16 series 1 to 5000 ohms.
Total 11110 ohms.
Two taping key with silver contacts are provided for battery and galvanometer.
P.O. Boxes are specially designed and made of specially treated material.
PLUGS:- Interchangeable brass plugs having oval fitted bakelite top.
COILS:- Coils are wound of double silk cover imported wires on bakelite bobins. Coils are heat treated and aged.
Blocks:- Standard size and made from corrosion resistance fine hard brass golden lacquard accuracy + 0.05% to 0.1%
Post Office Box :- Constantan Coil Round Block.
Post office Box :- Lacquered Cabinet Polish constantan Coil.
Post Office Box :- Very useful for Colleges Institutions contained with some special features Accuracy + 0.02% to + 0.05%
Post office Box :- Most accurate double contacts heavy blocks Export Quality.
Post Office Boxes (Manganin Coil):-
Post Office Box: 3 ratio accuracy + 0.02% to + 0.05% lacquered Double Contacts. Compiled In a nicely Polished Teak wood Box.
Post Office Box: As above with heavy Gun metal Block Export quality.
Extra charges for 4 ratio arms
Post Office Boxes Dial Type:- These Post office boxes are specially designed for accurate work each dial is provided for a decade of Resistance values.
The dial assembly is mounted on ebonite base is enclosed in teak wood Box nicely Polished.
The instrument is fitted with two Tapping Keys and terminals for Battery and Galvanometer.
Post Office Box:- Dial Type Constanta coil with 6 Dial.
Post Office Box 6 Dials:- A; grade and Manganin Coils Accuracy + 0.2% + 0.05%.
Post Office Box 5 Dials:- Constanta Coil B grade.
Post Office Box 5 Dials:- Manganin Coil A grade.
Download as Pdf