Back Muscle Model Manufacturer,Supplier and Exporter in India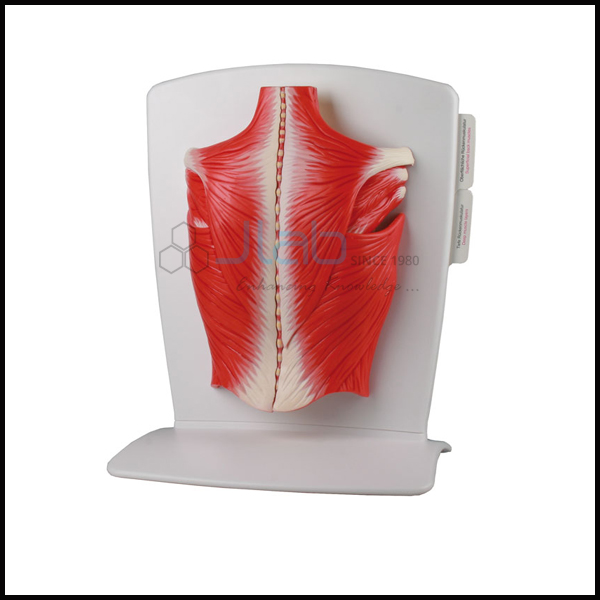 Product Code : JL-SM-296
Jlab Export is a leading Back Muscle Model Manufacturer,and suppliers in India, Back Muscle Model Manufacturer,and suppliers in South Africa.Back Muscle Model Suppliers in Mozambique,Back Muscle Model A quality product from Jlab ideal for use in School Laboratories in developing countries of Asia, Africa and South Africa in Supplier Kenya, Southern African region, Botswana, Lesotho, Malawi, Angola, Namibia, Zambia, Zimbabwe. Djibouti, Ethiopia,Madagascar, Mauritius, Rwanda, Seychelles, Tanzania and Uganda.
Back Muscle Model
It is Soft and flexible, the superficial and intermediate muscle layers are removable.
It makes the understanding of anatomical relationships an easy task with interactive experience.
A series of pullout cards discussing how muscles of the back, neck, ankle, leg and thigh are affected by tearing the muscle spasm.
Download as Pdf