Soldering Iron Manufacturer,Supplier and Exporter in India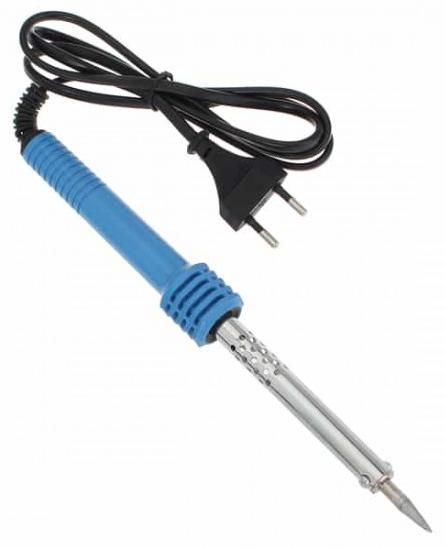 Product Code : EL-LE-11142
Jlab Export is a leading Soldering Iron Manufacturer,and suppliers in India, Soldering Iron Manufacturer,and suppliers in South Africa.Soldering Iron Suppliers in Mozambique,Soldering Iron in Supplier Kenya, Southern African region, Botswana, Lesotho, Malawi, Angola, Namibia, Zambia, Zimbabwe. Djibouti, Ethiopia,Madagascar, Mauritius, Rwanda, Seychelles, Tanzania and Uganda.
Model No. : "JL131/14"
Work Voltage: 220V
Power: 60W
Soldering Iron Length: 9.5 In
Cable Length: 55.0 In
How to solder : -
Prepare solder and soldering iron; Specially, it's necessary to keep the tip clean, coated with solder.
Use the soldering iron to heat the weldment, such as PCB leads and pads, and keep the weldment heated evenly.
When the temperature is high enough, put the solder wire close to the joint, the solder will melt and flow freely.
Please remove the solder wire when the tin is enough.
Take away the soldering iron in a direction 45°and power off.
Power Rating : 60W
Provided with stand and standard accessories
Download as Pdf