Ear Anatomical Model Manufacturer,Supplier and Exporter in India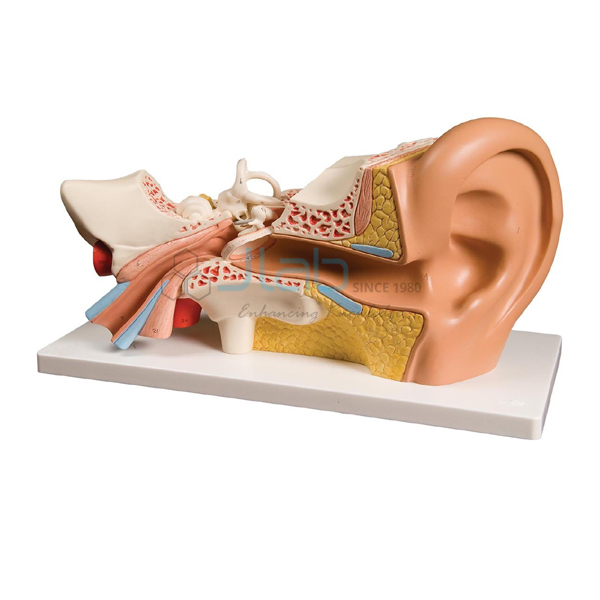 Product Code : JL-EM-323
Jlab Export is a leading Ear Anatomical Model Manufacturer,and suppliers in India, Ear Anatomical Model Manufacturer,and suppliers in South Africa.Ear Anatomical Model Suppliers in Mozambique,Ear Anatomical Model A quality product from Jlab ideal for use in School Laboratories in developing countries of Asia, Africa and South Africa in Supplier Kenya, Southern African region, Botswana, Lesotho, Malawi, Angola, Namibia, Zambia, Zimbabwe. Djibouti, Ethiopia,Madagascar, Mauritius, Rwanda, Seychelles, Tanzania and Uganda.
Ear Anatomical Model
Anatomical ear models and charts for otolaryngologists and patient education.
Anatomy Warehouse provides a comprehensive selection of human ear models and charts, each displaying inner and external structures of the ear.
These ear anatomy models and charts are perfect for students who wish to learn more in-depth about ear structures.
Plus, ear models and charts are great for displaying in hospitals, offices, and other healthcare institutions.
Download as Pdf