Male/Female Urogenital System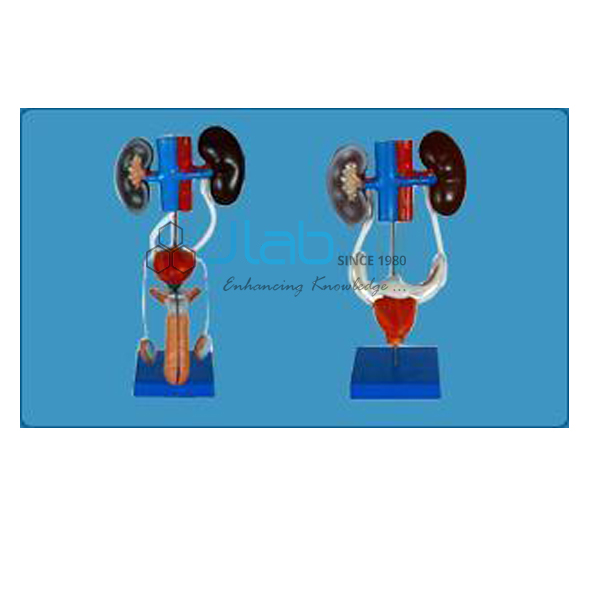 Product Code : JL-AM-5905

Male/Female Urogenital System
This is intended for middle schools as a visual aid in teaching physiology and hygiene to help the students to understand the external features of the urogenital system and the internal structures of the kidney, urinary bladder , penis and testicle.
Made of soft PVC plastic.
This model serves as a teaching model for teachers to teach the female urogenital system in schools and colleges.
The model shows kidney, ureters, urinary bladder, uterus, accessories of uterus, vagina, ovary membrane, ligaments, uterus ligament and its artery etc.
Made of PVC plastic.
Download as Pdf