RNA Model Manufacturer,Supplier and Exporter in India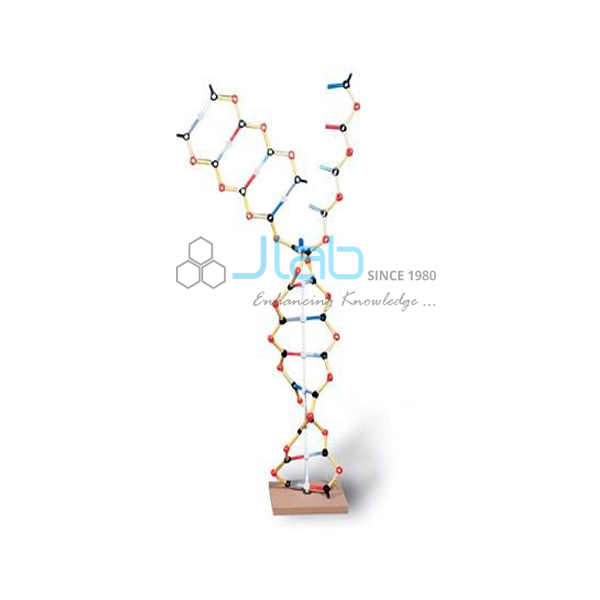 Product Code : JL-SL-5590
Jlab Export is a leading RNA Model Manufacturer,and suppliers in India, RNA Model Manufacturer,and suppliers in South Africa.RNA Model Suppliers in Mozambique,RNA Model A quality product from Jlab ideal for use in School Laboratories in developing countries of Asia, Africa and South Africa in Supplier Kenya, Southern African region, Botswana, Lesotho, Malawi, Angola, Namibia, Zambia, Zimbabwe. Djibouti, Ethiopia,Madagascar, Mauritius, Rwanda, Seychelles, Tanzania and Uganda.
RNA Model
30 colour tubes (Guanine red, Cytosine green, Thymine blue, Adenine gray, Uracil white). RNA Model Manufacturer India, RNA Model Exporters, Educational RNA Model, Buy RNA Model, Buy RNA Model Online India, Didactic, Didactic Educational Model, Educational Model Exporters India, Educational Model Suppliers, Educational Model Manufacturer. 12 white two prong center, which represents the hydrogen bond between the base pairs; 28 black trifocal atom centers which represent sugar.
25 red two prong atom centers, which represent phosphate groups; 50 yellow tubes that link the phosphate groups to the sugar rings.

Contact JLab Export for your Educational School Science Lab Equipments. We are best technical educational equipments manufacturers, technical educational equipments manufacturer, technical educational equipments supplier, technical educational instruments, technical educational instruments exporter, technical educational instruments manufacturer, vocational training lab instruments exporter.
Download as Pdf