Concave Mirror Manufacturer,Supplier and Exporter in India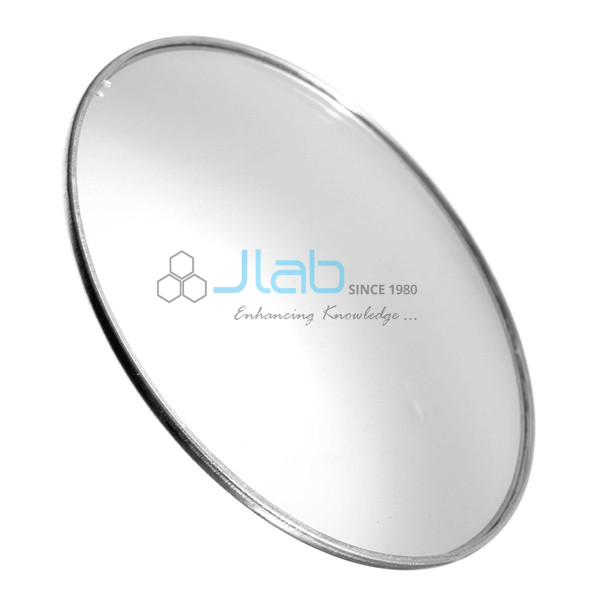 Product Code : JL-SL-4763
Jlab Export is a leading Concave Mirror Manufacturer,and suppliers in India, Concave Mirror Manufacturer,and suppliers in South Africa.Concave Mirror Suppliers in Mozambique,Concave Mirror A quality product from Jlab ideal for use in School Laboratories in developing countries of Asia, Africa and South Africa in Supplier Kenya, Southern African region, Botswana, Lesotho, Malawi, Angola, Namibia, Zambia, Zimbabwe. Djibouti, Ethiopia,Madagascar, Mauritius, Rwanda, Seychelles, Tanzania and Uganda.
Concave Mirror
Concave Mirrors with F/L 5, F/L 10, F/L 15, F/L 20, F/L 25 & F/L 30 are supplied at competitive rates.
Light collection, imaging, and focusing are some of the applications of concave mirrors. Concave Mirror Manufacturer India, Concave Mirror Exporters, Laboratory Instruments Concave Mirror, Concave Mirror Suppliers, Buy Concave Mirror, Buy Concave Mirror Online India, Didactic, Didactic Laboratory Instruments, Laboratory Instruments Exporters India, Laboratory Instruments Suppliers, Laboratory Instruments Manufacturer. Made in 50 mm diameters with optically true surfaces in Convex have silver coating at its rear & a layer of epoxy paint. These quality mirrors ensure maximum reflectivity while being used in scientific applications.
Contact JLab Export for your Educational School Science Lab Equipments. We are best educational scienitific lab equipments, educational scientific labs equipments, engineering educational equipments, engineering educational equipments in india, engineering educational lab equipments, engineering equipments suppliers.
Download as Pdf