Forced Draft Tray Dryer Manufacturer,Supplier and Exporter in India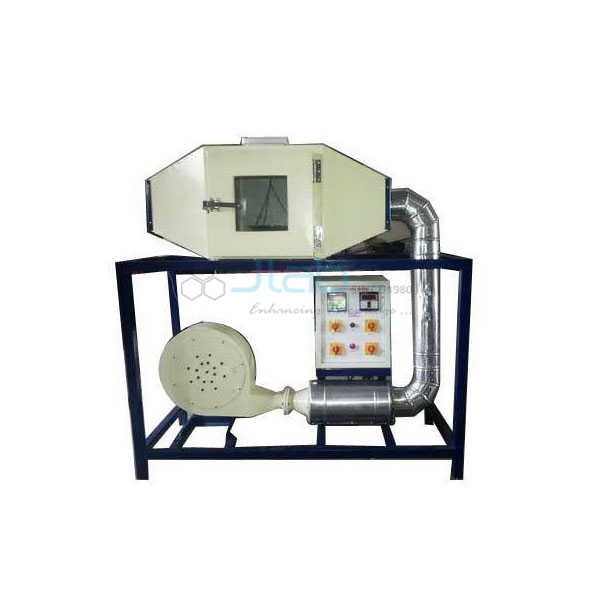 Product Code : JL-FMAHLE-7319

Forced Draft Tray Dryer
Description:-
Forced Draft Tray Dryer is a dryer in which moisture removal takes place by means of forced draft action created by hot air.
Inside the chamber, a tray is attached directly to an electronic weighing balance, which is fitted on the bottom, outside the chamber.
Material for drying is placed in the tray and regular loss of weight is monitored.
The set-up consists of an insulated double wall chamber.
The arrangement is done to vary the airflow rate.
Air from a blower passes through a heating chamber and is used as a drying agent.
Specifications:-
Drying Chamber: Insulated double wall chamber, Size (20 x 20 x 25) cm.
Weighing Balance: Digital (0-1000gm) of ± 1 gm resolution.
Heater: Nichrome wire heater.
Hot Air Circulation: By forced draft fan, Arrangement is done to vary the air flow rate.
Heating Chamber: Compatible capacity.
Learning Objectives:-
To correlate the constant drying rate with air mass velocity.
To study the drying characteristics of a solid under the forced draft condition and determine the critical moisture content.
Required for Operation:-
Electricity Supply: 1 Phase, 220 VAC, 2.5 kW.
Floor area 0.75 m x 2 m.
Wet Solid.
The scope of Delivery:-
1 Self-contained Forced Draft Tray Dryer Apparatus
1 Instruction Manual consisting of experimental procedures, block diagram etc.
Control Panel:-
Digital Temp. Indicator: 0-199.9° C (with multi-channel switch).
Standard make on/off switch, Mains Indicator etc.
Temperature Sensors: RTD PT 100 Type.
Download as Pdf