Human Torso 90cms Manufacturer,Supplier and Exporter in India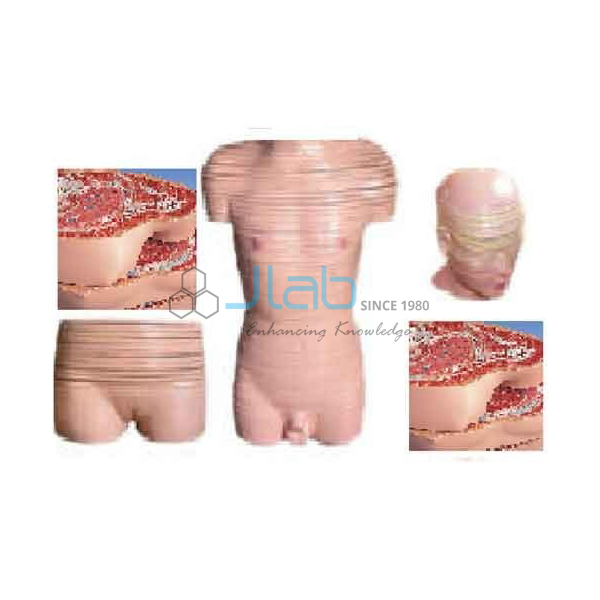 Product Code : JL-AM-165
Jlab Export is a leading Human Torso 90cms Manufacturer,and suppliers in India, Human Torso 90cms Manufacturer,and suppliers in South Africa.Human Torso 90cms Suppliers in Mozambique,Human Torso 90cms A quality product from Jlab ideal for use in School Laboratories in developing countries of Asia, Africa and South Africa in Supplier Kenya, Southern African region, Botswana, Lesotho, Malawi, Angola, Namibia, Zambia, Zimbabwe. Djibouti, Ethiopia,Madagascar, Mauritius, Rwanda, Seychelles, Tanzania and Uganda.
Human Torso 90cms
This full size high quality muscular figure represents a wide variety of human anatomical structures with accurate details.
Hence its suitable for various medical colleges, universities, nursing training institutes, laboratories & hospitals.
This model consists of 27 parts, such as muscles of chest wall and abdomen, muscles of upper and lower limbs, skull, brain and viscus.
It shows the structure of head, neck, torso, upper and lower limbs, muscles, muculartendon, ligaments, viscus, blood vessels, brain, etc.
Material:- Advanced PVC and painted with imported paint.
Download as Pdf