Ultra Sound Machine Manufacturer,Supplier and Exporter in India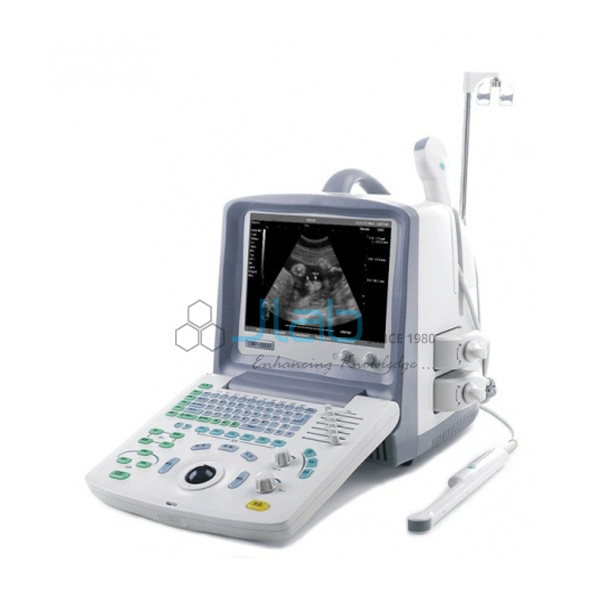 Product Code : JL-USM-4015
Jlab Export is a leading Ultra Sound Machine Manufacturer,and suppliers in India, Ultra Sound Machine Manufacturer,and suppliers in South Africa.Ultra Sound Machine Suppliers in Mozambique,Ultra Sound Machine A quality product from Jlab ideal for use in School Laboratories in developing countries of Asia, Africa and South Africa in Supplier Kenya, Southern African region, Botswana, Lesotho, Malawi, Angola, Namibia, Zambia, Zimbabwe. Djibouti, Ethiopia,Madagascar, Mauritius, Rwanda, Seychelles, Tanzania and Uganda. Ultra Sound Machine
Full digital beam-forming and dynamic aperture technology ensure excellent image quality
80 element, 20 channels, dual sockets
Scanning angle 8-16 level adjustable
Gamma correction, 8-segment GTC
Automatic report generation(normal/OB)
Abundant software packages for full clinic applications such as abdominal,Obstetric, gynecology, cardiology, urology, small parts, etc.
Ergonomic design, user-friendly
Scanning: electronic convex, linear and micro-convex
Display: B, B/B, B/M, M,4B
Image conversion: up/down, right/left, black/white
Notation: real-time clock, date, ID, gender, age, focus, hospital, doctor
Scanning depth: 220mm(max)
Gray Scale: 256
Display: 10" SVGA
Video output: PAL-D
Body marks: 40
Cine-loop: 829 frames(max)
Permanent image storage: 32 frames
Image magnification: x1.0, x1.2, x1.5, x2.0
Ultra Sound Machine Manufacturer India, Ultra Sound Machine Exporters, Hospital Equipments Ultra Sound Machine, Ultra Sound Machine Suppliers, Hospital Equipments, Hospital Equipments Exporters India, Hospital Surgical Equipment, Hospital Equipments Suppliers, Ultra Sound Machines, Hospital Equipments Manufacturer.

Download as Pdf