Upper Primary Science Kit Manufacturer,Supplier and Exporter in India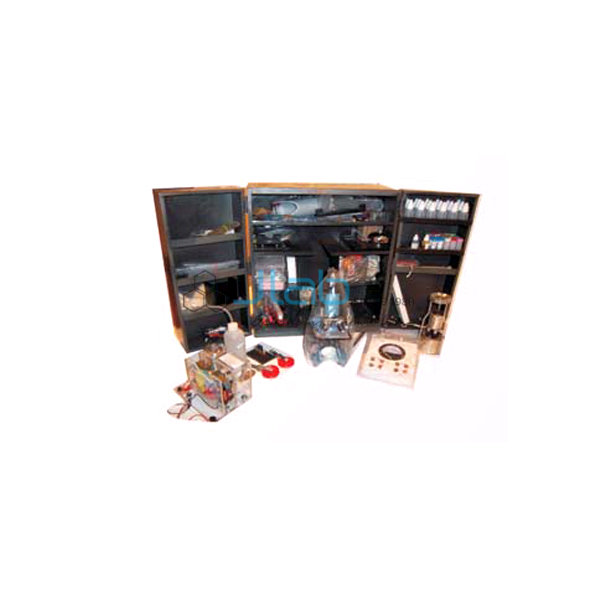 Product Code : JL-NK-10455

Upper Primary Science Kit
All the concepts of Physics, Chemistry and Biology can be learnt experimentally.
Lays strong foundation for higher classes.
A complete upper primary science kit.
Makes children ready and comfortable to use the equipments with precision.
Portable and convenient to use.
Kit Box with carton 6 ply:-
1st rack should have 18 holes dia 26 mm and 2nd rack to have 29 holes (dia. 15 mm 20 holes. And dia 26mm 9 holes) Inside painted Light Grey.
Main body and doors may be of different matching colours.
The doors should have suitable piano hinges duly spot welded/riveted etc. with main body.
Main Body of 24 SWG and doors and partitions of 26 SWG M.S.Sheet.
Doors will be fitted 15 mm above the ground level with main body.
Provision for supporting rest for hanging doors to be made.
Provision for locking system (As per sample) & two folding type handle 4mm dia for carrying box.
Allover box size 530 x 305 x 460mm.
Right hand door should have two racks with 2 size of holes to accommodate 42 containers/vails.
The rack partition should have guides (As per sample) for free movement.
Rack size 220mm x 100mm x 15mm. M.S.Sheet 24SWG.
Download as Pdf