Student Stereo Microscope Manufacturer,Supplier and Exporter in India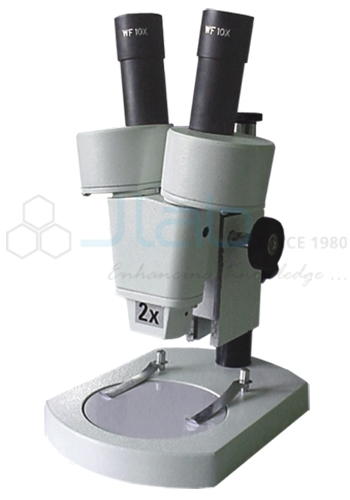 Product Code : JL-M-937
Jlab Export is a leading Student Stereo Microscope Manufacturer,and suppliers in India, Student Stereo Microscope Manufacturer,and suppliers in South Africa.Student Stereo Microscope Suppliers in Mozambique,Student Stereo Microscope A quality product from Jlab ideal for use in School Laboratories in developing countries of Asia, Africa and South Africa in Supplier Kenya, Southern African region, Botswana, Lesotho, Malawi, Angola, Namibia, Zambia, Zimbabwe. Djibouti, Ethiopia,Madagascar, Mauritius, Rwanda, Seychelles, Tanzania and Uganda.
Student Stereo Microscope
Observation Head Straight Binocular head with interpupillary adjustment & hand grip.
Stage with clips and reversible black & white plate.
Objectives Fixed Achromatic Objectives 2X or 3X.
Eyepieces Wide field Eyepiece WF 10X or 15X. Optional Available with different stands and dioptre adjustments.
Download as Pdf