Transport Incubator Manufacturer,Supplier and Exporter in India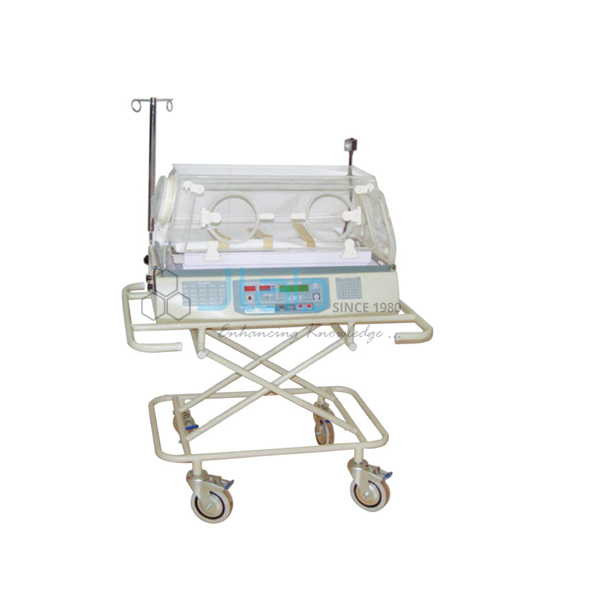 Product Code : JL-NE-2041
Jlab Export is a leading Transport Incubator Manufacturer,and suppliers in India, Transport Incubator Manufacturer,and suppliers in South Africa.Transport Incubator Suppliers in Mozambique,Transport Incubator A quality product from Jlab ideal for use in School Laboratories in developing countries of Asia, Africa and South Africa in Supplier Kenya, Southern African region, Botswana, Lesotho, Malawi, Angola, Namibia, Zambia, Zimbabwe. Djibouti, Ethiopia,Madagascar, Mauritius, Rwanda, Seychelles, Tanzania and Uganda.
Transport Incubator
Be it inter or intra hospital transfer, proper transportation is crucial from the time infant is picked up till reaching the destination.
Microprocessor controlled system
LED display
Double wall made of high optical quality acrylic
Precise distribution of heat over the whole hood
Removable parts easy to clean
Internal Noise Level <60 dB
Memory foam mattress for newborn comfort
Four Oval Ports
Easy access panel in front and back
Diffuser for Pipe Passage, 2 front & 2 back
Patient skin temperature probe
Passive Humidity System
Skin mode and Air control mode
Air Temperature monitoring
Patient temperature monitoring
Oxygen concentration
Comprehensive alarm system
Heating failure alarm
Skin probe failure
Air probe failure
Air circulation failure
Power supply failure
System failure
Low battery
Air micro-filter
Castors with brakes
IV Pole
Download as Pdf