3 Phase Parameter Measurement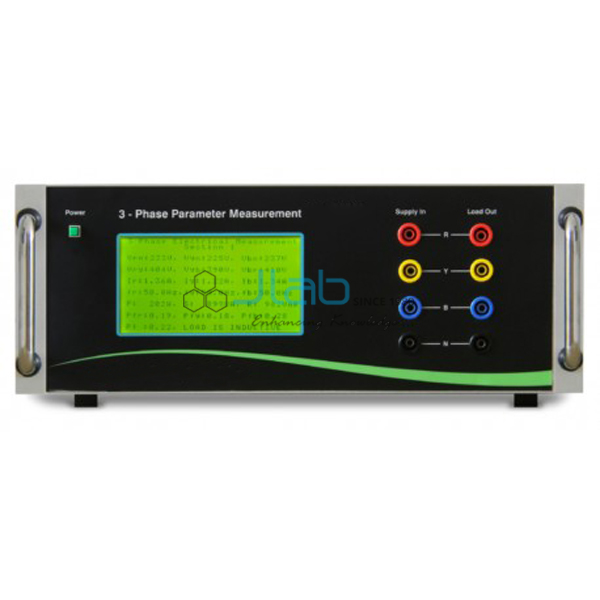 Product Code : JL-M-10483

3 Phase Parameter Measurement
Description:-
This product is suitable to measure active, reactive, and apparent energy in various 3-phase configurations such as WYE or DELTA services.
It is designed to measure any 3 phase electrical system simultaneously without using individual meters.
JLab is a high accuracy 3 phase electrical energy measurement device.
It is Compatible with both 3-phase/3-wire and 3-phase/4-wire systems.
All the parameters measured are displayed simultaneously on a single display unit.
3-Phase Parameter Measurement is an ideal platform to enhance education, training, skills & development amongs our young minds.
It is a compact table top unit which includes signal processing required to perform Voltage, Current, Frequency, Active Power, Reactive Power, Apparent Power and Power Factor Measurements.
Features:-
Simultaneous display of Three Phase electrical parameters
Microcontroller based design for accurate measurement
Used with Single Phase / Three Phase supply
240 x 128 Graphical LCD Display to view all the parameters
Download as Pdf