Tripod Stand Manufacturer,Supplier and Exporter in India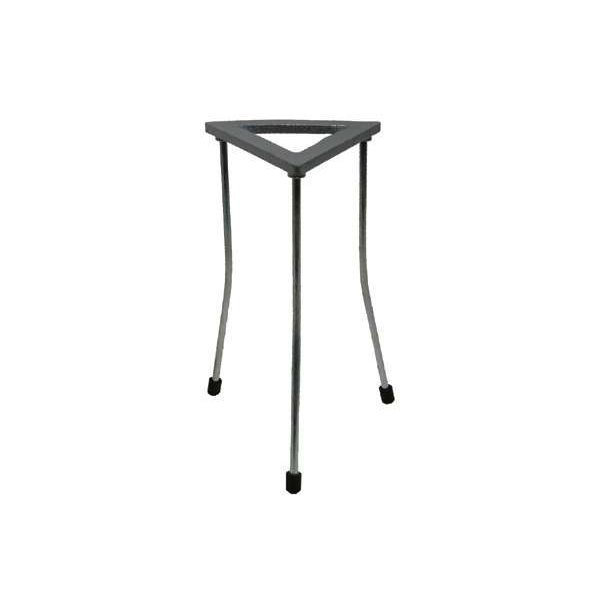 Product Code : EL-CL-11384
Jlab Export is a leading Tripod Stand Manufacturer,and suppliers in India, Tripod Stand Manufacturer,and suppliers in South Africa.Tripod Stand Suppliers in Mozambique,Tripod Stand A quality product from Jlab ideal for use in School Laboratories in developing countries of Asia, Africa and South Africa in Supplier Kenya, Southern African region, Botswana, Lesotho, Malawi, Angola, Namibia, Zambia, Zimbabwe. Djibouti, Ethiopia,Madagascar, Mauritius, Rwanda, Seychelles, Tanzania and Uganda.
Model No.: JL 129/11
DESCRIPTION :-
Height x side of triangular: 15x12.5cm
Material: cast iron top and miles steel legs painted.
Zinc coated legs are bent outwards for stability.
A tripod is a portable three-legged frame, used as a platform for supporting the weight and maintaining the stability of some other object.
A tripod provides stability against downward forces and horizontal forces and movements about horizontal axes.
A laboratory tripod is a piece of three-legged equipment commonly used to conduct experiments in laboratories.
It is used as a platform to hold and support glassware, such as beakers and flasks, during experiments
Download as Pdf