Environmental Stability Chamber Manufacturer,Supplier and Exporter in India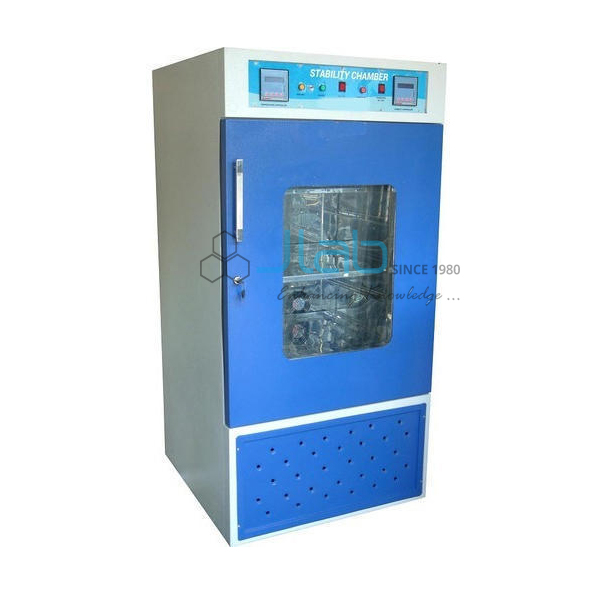 Product Code : JL-EGC-3898
Jlab Export is a leading Environmental Stability Chamber Manufacturer,and suppliers in India, Environmental Stability Chamber Manufacturer,and suppliers in South Africa.Environmental Stability Chamber Suppliers in Mozambique,Environmental Stability Chamber A quality product from Jlab ideal for use in School Laboratories in developing countries of Asia, Africa and South Africa in Supplier Kenya, Southern African region, Botswana, Lesotho, Malawi, Angola, Namibia, Zambia, Zimbabwe. Djibouti, Ethiopia,Madagascar, Mauritius, Rwanda, Seychelles, Tanzania and Uganda.
Environmental Stability Chamber
Environmental Stability Chamber designed as per ICH Guidelines and to comply requirements of GMP for carrying out various stability and shelf life tests on Pharma, Bulk Drugs, Drug Substances, Biomedical, Healthcare, Food Products, Biotech etc.
The chambers are manufactured as per GMP regulations.
Constructed and fabricated on fully automatic CNC machines.
Environmental Stability Chambers Inner & Outer both made of grade stainless steel.
Outer chamber made of Mild Steel Sheet or grade stainless steel (Option).
PUF insulation on fully automatic High Pressure Puf Injector machine leaving no gaps for higher uniformity and stability.
The unit has full length inner plexi glass door and outside metal door with magnetic gasket & lock.
The unit is supplied with perforated Stainless Steel trays.
Caster wheels for easy moveability.
Environmental Stability Chamber Manufacturer, Environmental Stability Chamber Suppliers, Environmental Stability Chamber India, Environmental Stability Chamber Exporter, Environmental Growth Chamber, buy Environmental Stability Chamber, Environmental Stability Chamber, Analytical Research Equipment
Download as Pdf