Galvanometer Manufacturer,Supplier and Exporter in India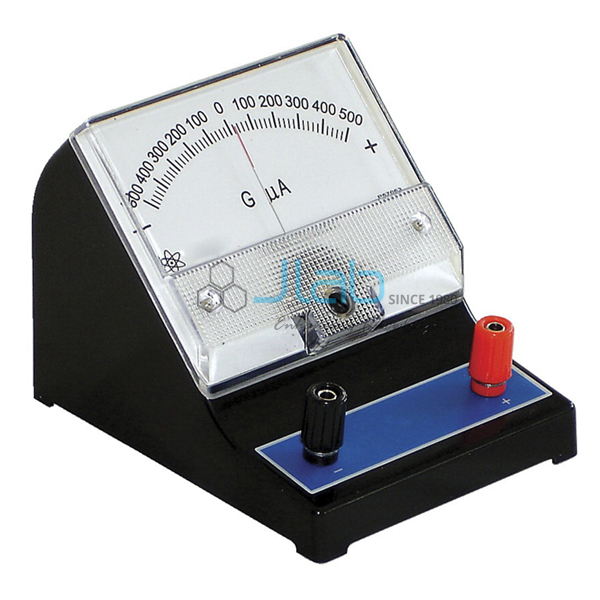 Product Code : JL-SL-4650
Jlab Export is a leading Galvanometer Manufacturer,and suppliers in India, Galvanometer Manufacturer,and suppliers in South Africa.Galvanometer Suppliers in Mozambique,Galvanometer A quality product from Jlab ideal for use in School Laboratories in developing countries of Asia, Africa and South Africa in Supplier Kenya, Southern African region, Botswana, Lesotho, Malawi, Angola, Namibia, Zambia, Zimbabwe. Djibouti, Ethiopia,Madagascar, Mauritius, Rwanda, Seychelles, Tanzania and Uganda.
Galvanometer
A galvanometer is a precision instrument which is high in sensitivity towards electric current. Galvanometer Manufacturer India, Galvanometer Exporters, Physics Instruments Galvanometer, Galvanometer Suppliers, Buy Galvanometer, Buy Galvanometer India, Didactic, Didactic Physics Instruments, Physics Instruments Exporters India, Physics Instruments Suppliers, Physics Instruments Manufacturer. It can easily detect electric current of lower range. It has an electromechanical actuator that yields a rotating bend in response to electric current with help of the coil placed in the magnetic field.
Quality tested for apt performance in lab experiments.
Contact JLab Export for your Educational School Science Lab Equipments. We are best school lab equipment supplier, school lab equipments, school lab equipments export, school lab equipments exporter, school lab equipments manufacturers, school lab equipments manufacturers in india.
Download as Pdf