Bio-Chemistry Analyzer Manufacturer,Supplier and Exporter in India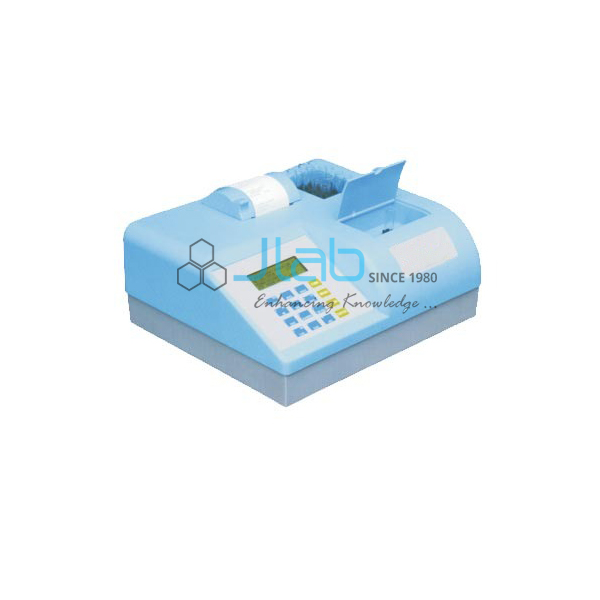 Product Code : JL-PALE-9837
Jlab Export is a leading Bio-Chemistry Analyzer Manufacturer,and suppliers in India, Bio-Chemistry Analyzer Manufacturer,and suppliers in South Africa.Bio-Chemistry Analyzer Suppliers in Mozambique,Bio-Chemistry Analyzer A quality product from Jlab ideal for use in School Laboratories in developing countries of Asia, Africa and South Africa in Supplier Kenya, Southern African region, Botswana, Lesotho, Malawi, Angola, Namibia, Zambia, Zimbabwe. Djibouti, Ethiopia,Madagascar, Mauritius, Rwanda, Seychelles, Tanzania and Uganda.
Bio-Chemistry Analyzer
Complete Lab:-
Built in Incubator
Built in Stabilizer (90 to 270 volts)
Performs all Biochemistry Tests
Results in thermal printout
Built in processor to calculate results
Direct Data transfer to computer
Built in Prothrombin Time test program
Efficient Power House:-
Low Reagent volume, 500Aµl
Low power consumption
Memory to save standard and blank
High Linearitty of 3.000 Absorbance
PT, APTT tests at 100Aµl volume
Automatic calculation of result.
SGOT / SGPT result in minutes.
Download as Pdf