Diesel Engine Test Bed Manufacturer,Supplier and Exporter in India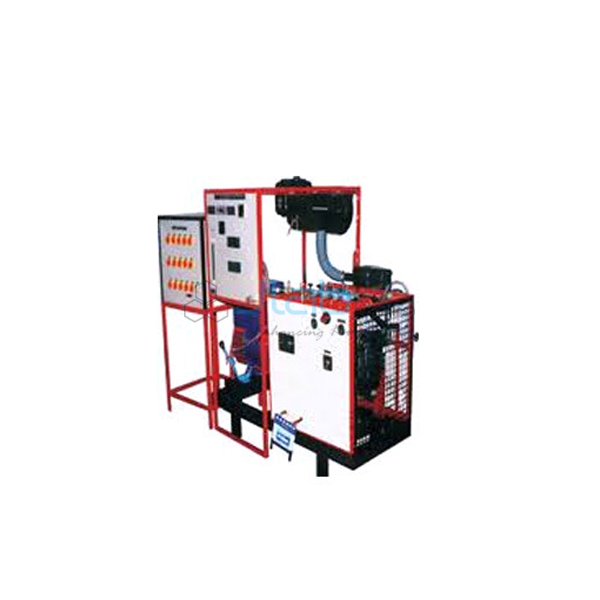 Product Code : JL-AELE-9381
Jlab Export is a leading Diesel Engine Test Bed Manufacturer,and suppliers in India, Diesel Engine Test Bed Manufacturer,and suppliers in South Africa.Diesel Engine Test Bed Suppliers in Mozambique,Diesel Engine Test Bed A quality product from Jlab ideal for use in School Laboratories in developing countries of Asia, Africa and South Africa in Supplier Kenya, Southern African region, Botswana, Lesotho, Malawi, Angola, Namibia, Zambia, Zimbabwe. Djibouti, Ethiopia,Madagascar, Mauritius, Rwanda, Seychelles, Tanzania and Uganda.
Diesel Engine Test Bed
The Diesel Engine Test Bed should be supplied complete with a diesel engine and transmission with all components necessary for operation. The test bed should be especially designed for teaching diagnosis, tune up, fault finding and trouble shooting.
The engine should be mounted on a strong tubular steel frame, power coated and come complete with instrumentation and accessories thus the unit should be ready to run.
Test bed must have capability to connect to a modular dynamometer system for future upgrade ability.
Specifications:-
Should be provided with 12V battery.
The test bed should be included with operation manuals and experiment manuals which includes.
Complete with a 10 liter fuel tank that connects to the fuel filter, fuel pump and fuel injection system.
Should be a complete diesel engine (4 stroke, 4 cylinder) with matching transmission, shifting mechanism and clutch operation lever.
Download as Pdf