Composite Walls Apparatus Manufacturer,Supplier and Exporter in India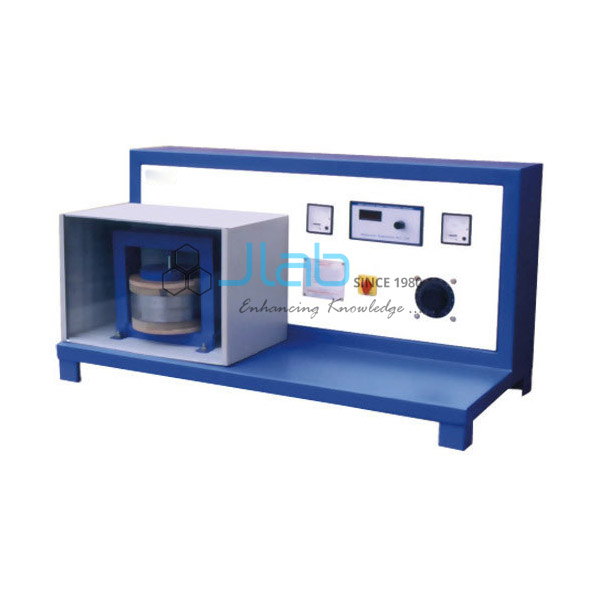 Product Code : JL-HTL-10041
Composite Walls Apparatus Manufacturer,and suppliers in India, Composite Walls Apparatus Manufacturer,and suppliers in South Africa.Composite Walls Apparatus Suppliers in Mozambique,Composite Walls Apparatus in Supplier Kenya, Southren African region, Botswana, Lesotho, Malawi, Angola, Namibia, Zambia, Zimbabwe. Djibouti, Ethiopia, Kenya, Madagascar, Mauritius, Rwanda, Seychelles, Tanzania and Uganda.
Composite Walls Apparatus
The apparatus consists of a pair of M.S. plates, Bakelite, brass/aluminum.
These plates in series on either side of the heater form a composite wall.
The whole unit is clamped in a frame, which can be viewed through the Perspex sheet.
The thermocouple tapings enables us to find out the conductivity and resistance of the composite walls.
Specifications:-
Heater- Mica healer of dia. 250 mm.
Plates-
M.S. plates of thickness 25mm & dia. 250mm.-2 nos.
Bakelite plates of thickness 10mm & dia. 250mm.-2 nos.
Brass/Aluminum plates of thickness 15mm & dia. 250mm.-2nos
Dimmerstat – 2 A capacity.
Measurements —
voltmeter and an Ammeter to measure input power.
Multichannel digital temperature indicator to measure temperatures at- various points.
A technical manual accompanies the unit.
Services Required:-
230 V, A.C. stabilized supply along with earthing connection.
Bench area Im x lm x 0.5m height
Download as Pdf