Abbe Refreactrometer Manufacturer,Supplier and Exporter in India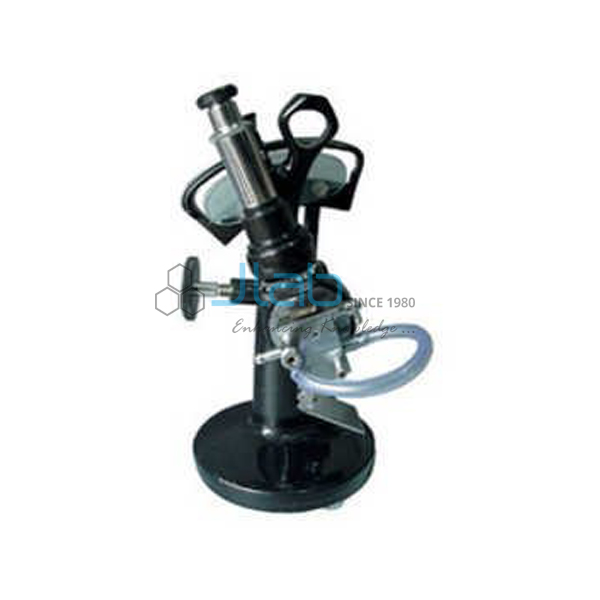 Product Code : JL-GLE-4006
Jlab Export is a leading Abbe Refreactrometer Manufacturer,and suppliers in India, Abbe Refreactrometer Manufacturer,and suppliers in South Africa.Abbe Refreactrometer Suppliers in Mozambique,Abbe Refreactrometer in Supplier Kenya, Southren African region, Botswana, Lesotho, Malawi, Angola, Namibia, Zambia, Zimbabwe. Djibouti, Ethiopia, Kenya, Madagascar, Mauritius, Rwanda, Seychelles, Tanzania and Uganda.
Abbe Refreactrometer
Features:- of Abbe Refreactrometer
Measures dispersion
Horizontal loading of prism
Convenient reading angles
Used for measuring refractive index.
Range 1.3 to 1.7 with an accuracy of 0.001 direct on scale and 0.0001 by estimation.
Sugar percentage range of 0 to 95% with an accuracy of 1% on scale and 0.1 by estimation can be measured.
Complete with test piece, contact liquid and thermometer in wooden cabinet.
Download as Pdf